Entertainment
Anjali Arora Celebrated Holi 2023 In Mumbai In This Way See Her Video Here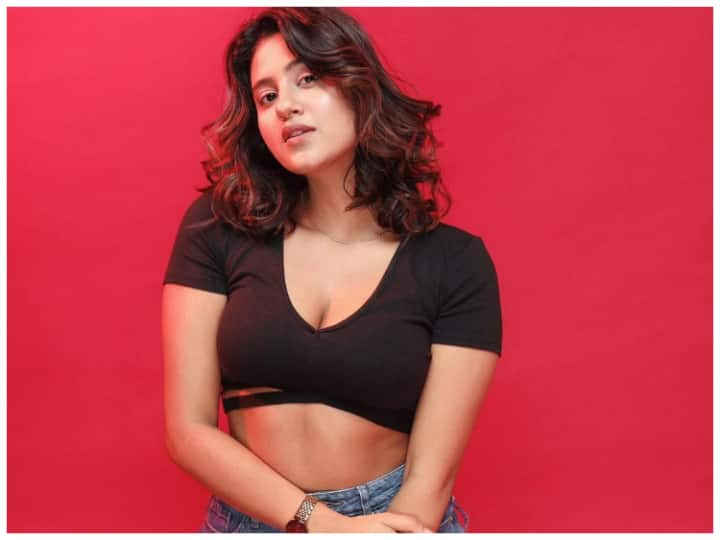 Anjali Arora Holi: Holi festival is being celebrated across the country with great pomp on 7 to 8 March. While everyone is applying color to each other, some people are also seen immersed in the color of love. Celebs partyed fiercely on the day of Holi in Mumbai, whose pictures are becoming fiercely viral on social media. After the photos and videos of celebs went viral, another video is becoming increasingly viral, on which everyone's eyes are fixed. This video is not of anyone else but of Kachcha Badam fame Anjali Arora. Holi fever is visible on Anjali Arora as well.
Recently Anjali Arora has shared a video on social media, in that video she is seen playing Holi with flowers. Anjali Arora appears very active on social media and does not let go of any opportunity to share her videos and photos. Now in the latest video, she is seen playing Holi with flowers and DJ Glory's Radha Rani song is playing in the background. In the video, Anjali is seen dancing fiercely. While sharing the video, Anjali wrote that I could not go to Vrindavan, but I played Holi of flowers here. Radhe-Radhe


Anjali got trolled by sharing the video
In the video, Anjali is seen wearing a white kurti and black leggings. Her fans are very fond of this video of Anjali. In just a few hours, Anjali's video has got close to 2 lakh views. From this we can guess how much the fans are liking Anjali's video. Although some people are like this even on the occasion of Holi, they are not forgetting to troll Anjali. People say that she did well that she did not go to Vrindavan.
Read this also:- Holi 2023: This 40-year-old heroine had fun on Holi, started doing romantic lip-lock with her colorful husband