Entertainment
Anupamaa Spoiler Alert Maya Made Plan Against Anupama To Destroy Her Life To Achieve Anuj Kapadia And Chhoti Anu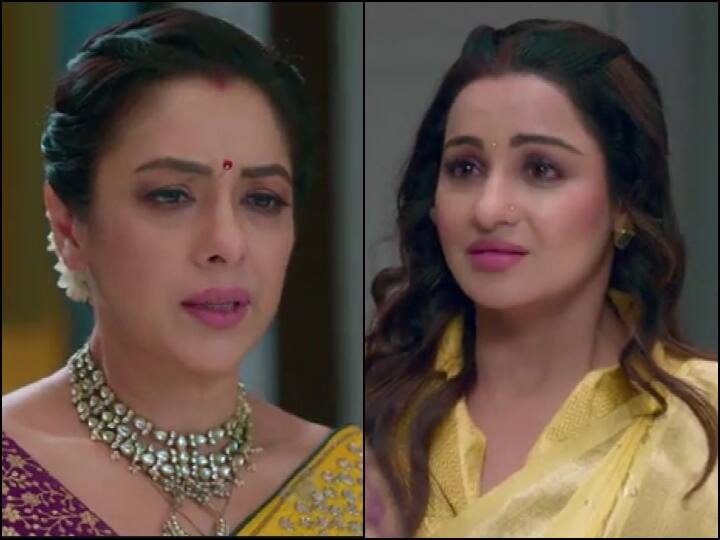 Anupamaa Spoiler Alert: So far in the TV show 'Anupama' you have seen that Maya shed crocodile tears and asked Anupama for a day's time. For the sake of little Anu, Anupama gave Maya a second chance. However, Maya shows her true colors as soon as she gets a second chance. She vows that she will celebrate Anupama's birthday in such a way that she will not forget it for the rest of her life. Whereas, Anuj gives a romantic surprise on Anupama's birthday.
Maya will bring storm in Anupama's life
In today's episode, it will be shown that seeing the falling star, Anupama and Anuj ask for a wish to keep little Anu with them. Maya asks for one day's time and gets worried as to what she will do in a day. Pooja takes place on Anupama's birthday at Shah house and forever Baa scolds Anupama. Anupama's birthday is also celebrated in the Kapadia house. Little Anu writes a lovely message for her mother Anupama, which makes Maya angry. Seeing Maya calm, Barkha and Ankush understand that she must be planning something. Barkha says that her silence is like the first one before the storm.
Anupama goes out for a walk with little Anu-Anuj
After this, Maya wishes Anupama a happy birthday and takes her eyes off after performing her aarti. Then summer comes and the entire Shah family wishes Anupama a birthday through video call. The Shah family is shocked to see Maya. There is only one question in everyone's mind that despite all this, why is he still in the Kapadia house. Then Anupama goes out with little Anu and Anuj. Seeing this, Maya starts getting jealous. While Anuj, Anupama and little Anu go out for a walk, Maya talks on the phone at home. It seems that she is going to plan something against Anupama.
On the other hand, in the Shah house, Vanraj gets jealous seeing Anupama and Anuj together again and again. Kavya tells him that they both trust each other more than God. Then he gets a call from Anirudh and Vanraj gets angry seeing this.
It will be shown in the promo that Maya tells Anupama that she did not get the night flight, so she will leave in the morning. Seeing him, Anupama gets confused whether Maya will go alone or not? However, now it has to be seen what Maya plans.
Read this also- Sumona Chakravarti played Holi like this, fans said – she is not being recognized