Entertainment
Anupamaa Spoiler Alert Maya Threaten Anupama Anuj Kapadia With Chhoti Anu That She Will Go Only With Her Daughter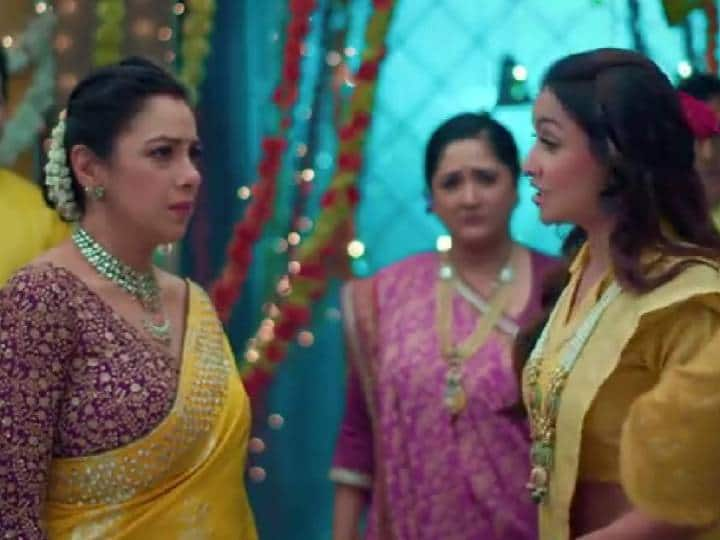 Anupamaa Spoiler Alert: Till now in the TV show 'Anupama' you have seen that Kavya brings Maya's truth in front of the whole family, after hearing which Anupama is shocked and Vanraj gets an opportunity to humiliate Anuj. He puts several slanders on Anuj one after the other. Maya also reveals the secret of Kavya on this. In order to take Anuj's side, Maya exposes Kavya that her ex-husband Anirudh also wants to bring her back in his life.
Maya reveals Kavya's truth to Anuj
In today's episode, it will be shown that after Kavya's truth is revealed, everyone asks her whether it is true. Meanwhile, Maya says sorry to Kavya and says that she told her truth so that everyone can understand Anuj as well why he had hidden the matter of picnic from everyone. He did not want Anupama to be hurt by this. Maya tries her best to be nice in front of everyone and prove her love right. Baa jumps in and tries to blame Anuj, but Anupama turns her face and goes to the Kapadia house with her family.
Samar-Pakhi fight because of Dimple
Everyone in the Shah house blames Maya, but Dimple takes Maya's side and tries to prove her love. On this, Kinjal and Pakhi start telling lies to him. Samar also takes Dimple's side. Pakhi raises the question that now Dimple has become more than her mother for her, due to which she is talking against her mother. Then Pakhi and Samar get into an argument. At the same time, Vanraj first vents his anger on Kavya, but when Kavya says that she does not love Anirudh. Then Vanraj thanks him that it is good that he brought Anuj's truth in front of everyone. Everyone considered him very great, now he too had to feel ashamed.
Anupama expressed her displeasure with Anuj
As soon as they reach the Kapadia house, Anupama cries and asks Anuj why he hid the picnic from her. It was not easy for him to tell Vanraj's words, but he did. Then why did Anuj break his promise, why did he hide the matter from her. Anuj says that he didn't tell her the truth on Maya's advice, but he didn't want to tell because he has been cheated by a husband before, he doesn't want to hurt her again. Anuj asks if she trusts him. Anupama says that she trusts him more than her God. After this, both hug each other and Maya gets furious seeing this.
In the coming episodes, it will be shown that Anupama throws Maya out. On this Maya will say that she will not go alone, will take little Anu with her. In such a situation, it is believed that Anuj and Anupama may be weak here and he may not remove Maya from Kapadia house because of his daughter.
Read this also- Was 'Jethalal"s life in danger after being surrounded by 25 armed men? The actor raised the veil from the truth