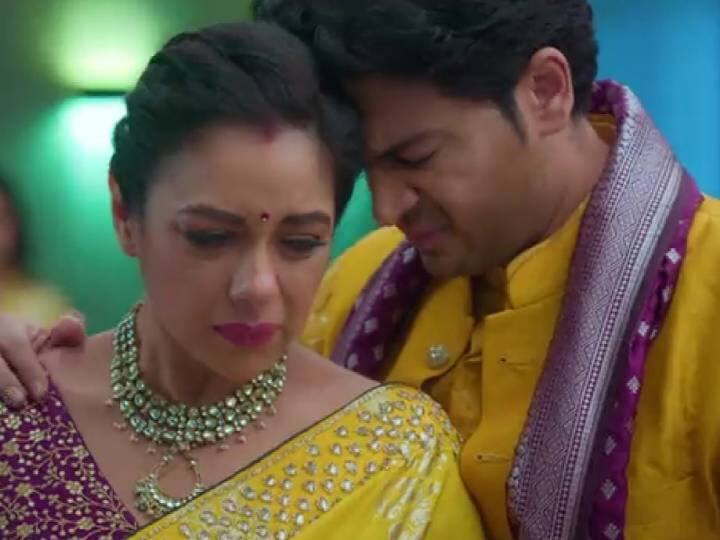 Anupamaa Spoiler Alert: In the Rupali Ganguly and Gaurav Khanna starrer show 'Anupama', till now you have seen that the truth of Maya came in front of Anupama and Anuj Kapadia. Anuj feels guilty that he did not tell Anupama about the picnic. However, Anupama believes in him and shows complete faith in his younger brother. At the same time, Maya tries to bring the crocodile under her control by shedding tears.
Maya reminds Anuj of the promise
In today's episode, it will be shown that Anuj expresses his love for Anupama and clearly tells Maya that he does not care about her. He loved Anupama, is and will always be. After this Barkha and Ankush ask Maya to go out of the house. Barkha says that if Maya stays in the Kapadia house, there will only be conflicts between Anuj and Anupama. Hearing this, Maya immediately reminds Anuj of his promise. Maya reminds that Anuj had promised her to stay for one more month.
Anupama scolds Maya
Anupama gets another shock after hearing Maya's promise. Anuj clearly says that he did not know Maya's intentions at that time, but when her truth has come to the fore then there will be no promise. She asks him to leave. Maya tries to counter that she took care of the Kapadia house in Anupama's absence. On this Anupama says that taking care of little Anu is right, but if she tries to take care of her husband then no woman will tolerate. He had started doubting that she was trying to become another woman, but now it is confirmed.
Maya threatens Anuj-Anupama
When Maya felt that no one would listen to her anymore, she threatened that she would not take her alone but would also take younger Anu as she is her biological mother. However, Anuj asks him not to take Anu. Anupama and Anuj get sad because of little Anu's distant thoughts.
Maya will make a new plan
Now in the upcoming episodes, it will be shown that Anupama celebrates her birthday with Anu and Anuj at the orphanage, as well as spends quality time. While Maya gets worried where are they? After this, when there is a celebration at the Kapadia house, Maya tells Anuj-Anupama that she did not get her flight today, she will leave tomorrow morning. After this, seeing little Anu, she hugs and starts smiling at Anupama. It seems from her smile that she is making a solid plan against him.
Read this also- Has this famous TV actor secretly married? Moved only after 2 years of divorce from first wife