Entertainment
AR Rahman Issues Statement After His Son AR Ameen Escapes Major Accident On Set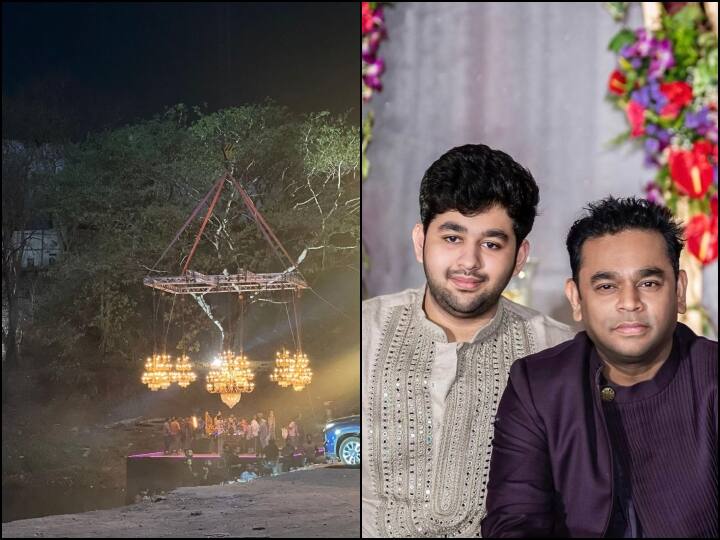 AR Rahman On Son AR Ameen Accident: AR Amin, son of musician AR Rahman, recently met with an accident while shooting a song on the sets. However, it is a matter of pride that he did not suffer any serious injury during this period. Now AR Rahman's statement on this matter has come to the fore and he has spoken about the issue of better security arrangements on the shooting sets.
AR Rahman issued a statement saying, "A few days back my son AR Amin and his styling team narrowly escaped a major accident. Miraculously Alhamdulillah (by the grace of God) no one was injured after the accident at Film City, Mumbai. As we move our business forward, we need to be aware of world class safety standards on Indian sets and locations. We are quite horrified by this incident. The incident has been reported by the insurance company as well as the production company Goodfellas Studios. Awaiting the results of the investigation."
Earlier, in a long Instagram caption, he revealed that during the shoot of the song, the chandelier on the set, which was mounted on a crane, fell on the ground and almost shattered. While Amin was not hurt, he said he was in shock.
Sharing some pictures during this period, Amin wrote, "I am thankful to the almighty, my parents, family, well-wishers and my spiritual teacher that I am safe and alive today. Three nights ago, I was shooting a song and I trusted @myqyuki's team. He would take care of the engineering and safety and I was focused on performing in front of the camera. A crane brought down entire trusses and chandeliers while I was right in the middle of it. If this A few inches to and fro, a few seconds earlier or later, the entire rig would have collapsed on our heads. My team and I are in shock and unable to recover from the shock."


Responding to his son's post, AR Rahman commented, "Magical scape." Singer Harshdeep Kaur commented, "Thank God you are fine." Rameen's sister Khatija Rehman wrote, "Heartbroken Amin. I can't imagine how this must have felt. Our prayers and love are always with you darling. Take care." Please tell that Amin made his debut as a playback singer with the 2015 Tamil film O Kadhal Kanmani. Since then he has sung songs in different languages, the latest one being "Sooravalli Ponnu".
Read this also- Saif Ali Khan has got Kareena Kapoor murdered by becoming a villain in this movie, watch that film on OTT