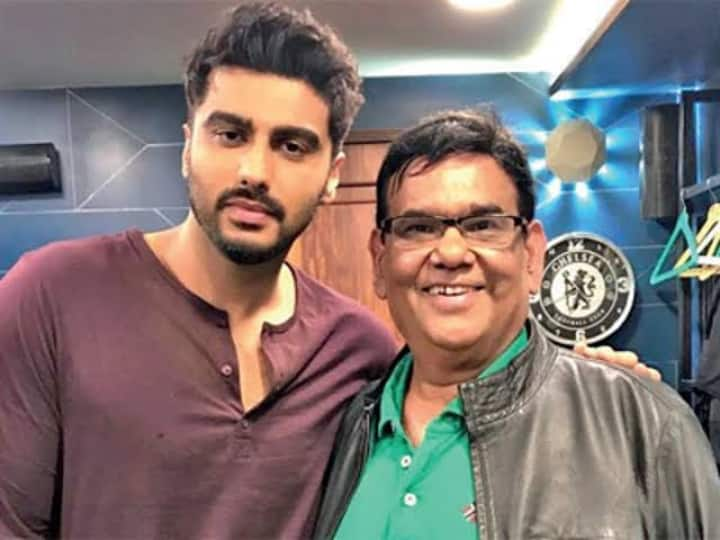 Arjun Kapoor remembers Satish Kaushik: On Wednesday, Bollywood veteran actor and filmmaker Satish Kaushik said goodbye to this world. The film industry, fans and his close friends are shocked by the news of Satish Kaushik's death. Satish Kaushik had a good hold in the film industry and was known as Yaaron Ke Yaar. Satish Kaushik was also very close to Boney Kapoor. Now after his death, Arjun Kapoor has written an emotional post remembering Satish Kaushik.
Arjun Kapoor shared that Kaushik was the 'happiest' part of his childhood memories and recalled how he used to run around on the sets of Kaushik's directorial Roop Ki Rani Choron Ka Raja. Sharing a picture of himself with the late actor, Kapoor wrote on Instagram, "I grew up around you Satish uncle… You made me laugh on camera and off it too… It's hard to explain what I Because you were probably the happiest part of my life."
He further wrote, "There was always a story to smile about, there was always a moment to remember.. your voice still rings in my ears." Arjun Kapoor also mentioned in his note that he aims to tell the world through his stories how kind-hearted Satish Kaushik was.


He further added, "I am blessed that we shared screen space for a while for me in 'Namaste England' after your love as a child and running around the sets of 'Roop Ki Rani Choron Ka Raja' It was an amazing moment to be on screen with you… your talent everyone knows your kindness everyone will know through the stories we all will share since you left…".
He further wrote, "I feel like I have lost a part of my childhood today and I know Dad Anil Chachu Sanjay, we all miss you. You were and will be family to all of us. Rest in peace Satish uncle." Earlier, Anil Kapoor also shared a note on Instagram remembering his dear friend. He wrote, "The stalwarts of the industry have lost their hardy…the three musketeers have lost the most talented, generous and loving musketeer and I have lost my little brother…gone too soon." …I love you Satish ♥️."


Also read- Satish Kaushik Last Video: Satish Kaushik danced fiercely on the song 'Mr India' at the Holi party in Delhi