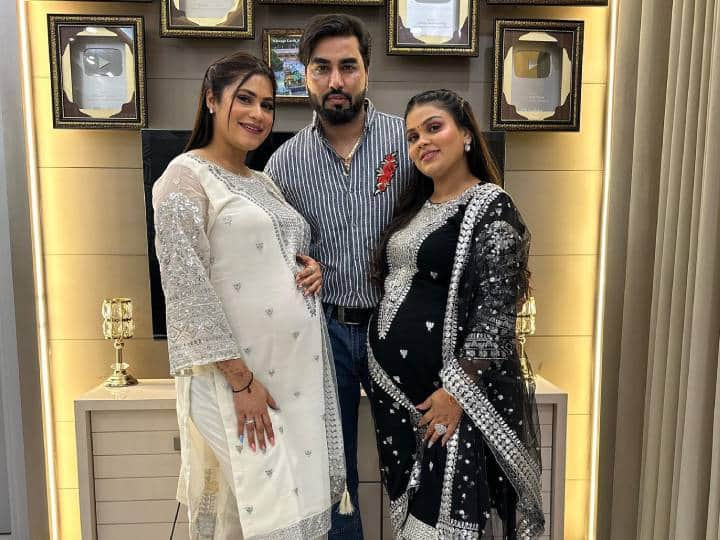 Armaan Malik Wife Payal-Kritika On Fake News: Famous YouTuber Armaan Malik has done two marriages. Right now he and both his wives are going through a good phase, because soon three little guests are going to come to their house. On one hand, while Armaan and both his wives are preparing to welcome the children coming to their home, there are reports on social media that Armaan's first wife Payal Malik's twins will die soon after birth. Went. Now he has vented his anger on these reports.
Payal's anger erupted on fake news
Payal and Kritika have expressed anger over such fake news. In the latest vlog, Payal said on this fake news, "You people have so much time that you write nonsense. Just for views only. So that two paise will come, but you are also being abused for this. Payal also told that fake news is going on regarding Kritika Malik's baby that she also lost her baby after delivery.
pelvic pain on miscarriage
On the fake news going on about Kritika Malik, Payal told that this clip is from Hyderabad last year. Kritika was 4 months pregnant at that time and she had a miscarriage due to water leakage. Kritika also said that people are calling her and asking about these news. He said that these news are affecting him. Kritika said about Payal that it is not easy to give birth to two children at once. Payal is about to give birth to twin babies. There is a lot of pressure on him as well and he gets mentally pressurized after hearing such news from above.
Payal-Kritika made this request
Payal requested the makers of fake news not to make such news as it hurts them. She said, "The phase I am going through, every moment I feel that there should be no problem. Last night also I went to the hospital at 3:30, because I was having pain in the right side of my stomach. Then after going there, I have come after listening to the heartbeat of my children. Kritika also requested not to spread fake news.
Read this also- Divya Agarwal furious over ex-boyfriend Varun Sood's 'infidelity' reply, says- 'I am engaged…'