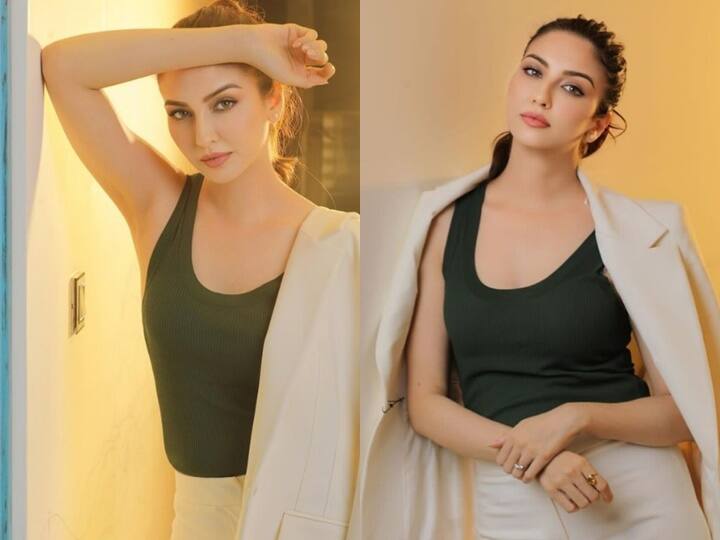 Soumya Tandon: Actress Saumya Tandon, who was a part of the show 'Bhabhi Ji Ghar Par Hain', keeps posting interesting posts for her fans on social media. This time also the actress has shared a very interesting video. In the video, Soumya is telling how she reduces her frustration and stress. The special thing is that Saumya's way of relieving stress is very strange. Seeing whom everyone is laughing and encouraging them.
She does special work before going in front of the camera
Saumya Tandon tells that she does this special activity many times before her performance, only after that she comes in front of the camera. So that all their stress or frustration goes away and they are able to perform well.
How does 'Ghori Mam' reduce stress?
Saumya has shared a video on social media, in which she is seen standing in front of the mirror. Saumya looks at herself with hair dryer in hand with open hair and then suddenly screams loudly. Then all of a sudden she calms down and her facial expressions change. After which she feels normal and starts getting ready with fun while flicking her hair. Posting this video, the actress wrote in the caption- 'Late Sunday blues, I have to hide all kinds of stress or my frustration from my face. Because after that I have to face the camera. She says that 'when you return to your work, all kinds of stress should be out of your body'.


Talking about the work front, Saumya is very active on social media these days. Saumya had left the show 'Bhabhi Ji Ghar Par Hain' some time ago. Since then, the actress makes interesting reels on Insta and entertains her fans.
read this also : Why did Divya Agarwal break up with ex-boyfriend Varun Sood? Finally the actress disclosed