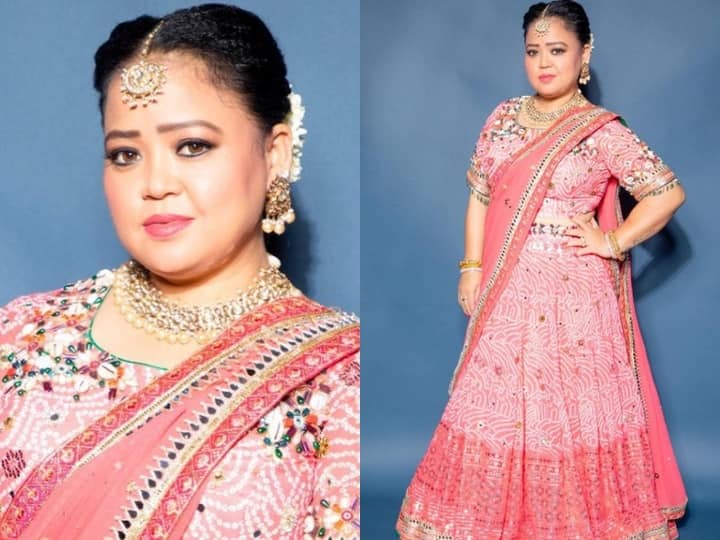 Bharti Singh: Comedy queen Bharti Singh has created a special and different identity for herself in the world of TV. Breaking many myths, the position Bharti Singh has achieved today is behind many years of hard work and a lot of courage. Bharti Singh recently told that many times she has become a soft target of the people. He is being trolled unnecessarily. So even before becoming a star, he was made fun of and was called by different names.
'Had to listen a lot for body weight'
Bharti Singh tells that she has got to hear a lot about her body weight. She has been seeing all this since the early days of her career. According to Pinkvilla, Bharti told that she has been called by many different names. 'Some used to say fat, gandi and some elephant.' She tells- that she has accepted the fact that she is fatty. She said- 'I am not the daughter of a confectioner, I am not even middle class. I am from poor class. Now I have become fat by eating such food. So what should I do?' She tells that she was happy with her obesity before and is still today. She is good as she is.
'This is my life' – said Bharti Singh
Bharti further told that even when Harsh and she fell in love with each other and decided to get married, she was trolled. He said- People believe that a fat girl should marry only a fat boy. She said- 'I know I was fat. But this is my life. I can marry anyone.'
Let me tell you, Bharti Singh married writer Harsh Limbachia in the year 2017. In that year, on December 3, both of them took 7 rounds in front of the fire and vowed to be together for 7 births. After this Harsh and Bharti also had a baby. Bharti gave birth to a son on 3 April 2022. At the same time, Bharti has told that she wants another baby.
read this also: Bad brothers clashed on the sets of Tarak Mehta, this is how Gokuldham residents made a target in Holi