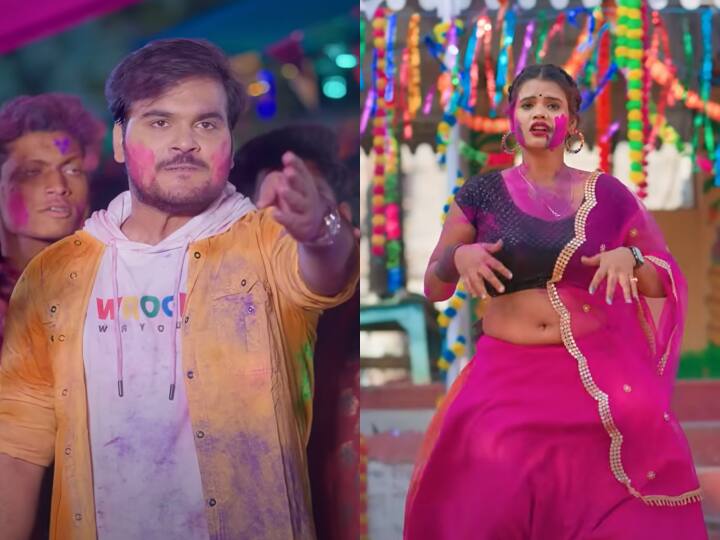 Bhojpuri Actor Arvind Akela Kallu latest Album: Arvind Akela Kallu is in headlines these days for his married life. Along with this, his superhit songs are also seen not wanting the fans to their tune. These days Arvind Akela Kallu's latest song is going viral in which he is seen fighting with his sister-in-law's Majnu. This song was released on 24 February on a YouTube channel called World Wide Record Bhojpuri. This song is sung by Arvind Akela Kallu. Neetu Yadav has played the role of Arvind Akela Kallu's sister-in-law in this song. The title of this song has been kept as "Majnua Jija Ji Se Ladat in Holi".
Arvind Akela Kallu confronts sister-in-law's lover
Arvind Akela Kallu is seen as Neetu Yadav's brother-in-law in this song, who is seen threatening her boyfriend. This song of Arvind Akela Kallu is very much liked by the fans. This song released on Worldwide Records Bhojpuri has made it viral by more than 14000 viewers pressing the like button. Superhit reactions are being received on this song one after the other. At present, this song has been viewed 1,101,181 times so far. If your sister-in-law is also in love with someone, then you can definitely play this song on the day of Holi.
The lyrics of this song of Arvind Akela Kallu have been written by Chhotan Chhaya. The music of this song is given by Vicky Vox. This song has been directed by Ravi Pandit. Arvind Akela Kallu is initially seen in the colors of Holi in this song, but the moment he sees his sister-in-law with her lover, the temperature of his anger becomes high. In the video, Neetu Yadav has tried to make everyone crazy with her cute style. If you also want your loved ones to dance with great pomp in your party this Holi, then you can add this superhit song of Arvind Akela Kallu to your playlist.
Also read- YRKKH: Abhimanyu will take the name of Akshara instead of Aarohi in the name of his wife, Manjari will create trouble in the house