Entertainment
Bhojpuri Actor Khesari Lal Yadav's Daughter Once Told Media That Her Father Buys All His Gold That He Wears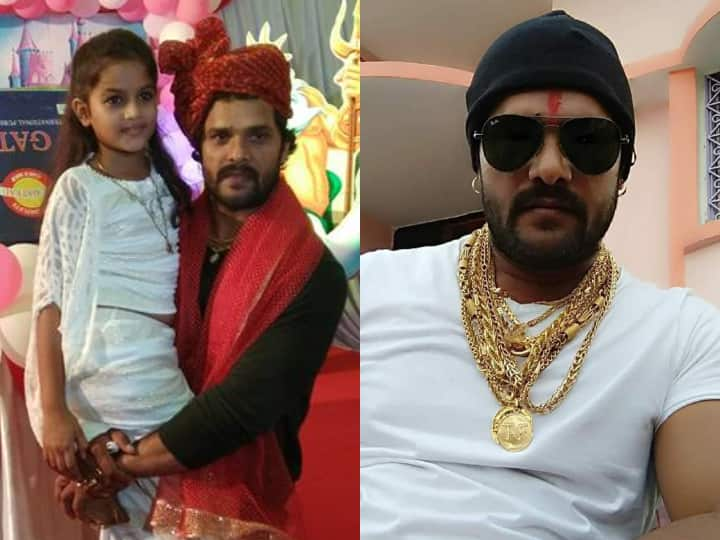 Bhojpuri Star Khesari Lal Yadav Lifestyle : Khesari Lal Yadav is one of the famous actors of Bhojpuri cinema. After struggling a lot, Khesari Lal Yadav has achieved that position for himself and his family, where he is able to afford all his comforts. Since childhood, Khesari Lal Yadav was very fond of wearing gold. Khesari has fulfilled this hobby fiercely after coming to Bhojpuri industry. Khesari Lal Yadav is often seen wearing a heavy gold chain. In such a situation, once something came out from the mouth of Khesari Lal Yadav's daughter, after listening to which the actor was shocked. If Khesari Lal Yadav had not handled what the daughter had said at that time, then there would have been an income tax raid on his house.
What did Khesari's daughter say
In an interview given to Leharen, when Khesari Lal Yadav's daughter was asked that your father is so fond of wearing gold, from where does he get so much gold, in such a situation it comes out of Kriti's mouth that father buys it. Hearing these words of the daughter, Khesari Lal Yadav is completely taken aback, and starts saying that the father gets a gift when he buys a daughter. Hearing this from her father, daughter Kriti also starts speaking her father's language. While listening to the daughter's words, it comes out of Khesari Lal Yadav's mouth that she would have got the income tax raid done.
After seeing this cute of Khesari Lal Yadav and daughter Kriti, the audience went crazy laughing. Khesari Lal Yadav does a lot with his daughter. Like father Khesari Lal Yadav, daughter Kriti is also very talented, and has also appeared in many Bhojpuri films. Last few months ago, many obscene songs were made on Khesari Lal Yadav's daughter, on which Khesari Lal Yadav expressed a lot of anger. Khesari Lal Yadav raised his voice against the obscene songs made on his daughter and lodged an FIR.
Read this also- Anupamaa Spoiler Alert: Maya conspires against Anupama-Anuj, will succeed in her plan by using younger Anu as a shield!