Entertainment
Bhojpuri Actor Nirahua Bhojpuri Holi Party Songs Going Viral On Internet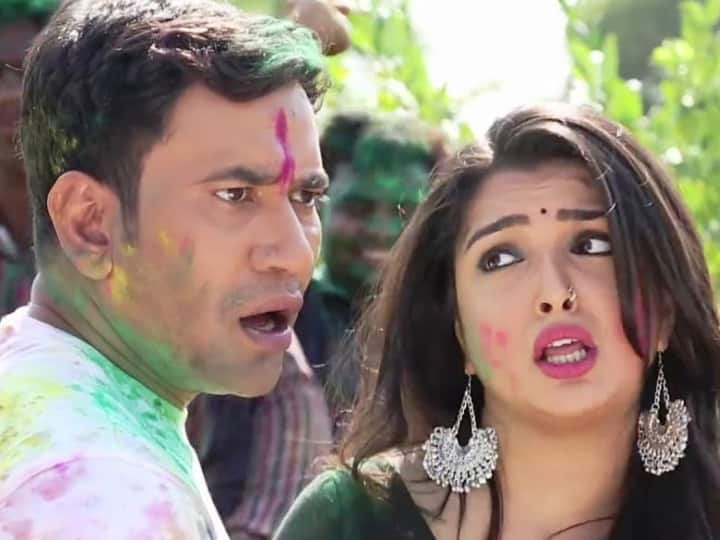 Bhojpuri Actor Nirahua Hit Holi Albums : Famous stars of Bhojpuri world are seen in the colors of Holi these days. Like every year, these stars are seen releasing superhit songs one after the other to make your party even more enjoyable with their tremendous songs. Today we have brought for you those fun songs filled with Rang Gulal of Nirahua which will make you dance your feet. With songs, your Holi fun will be doubled, as well as those who shy away from dancing while standing on the side in Holi party, they will also not be able to stop themselves from dancing. Like every time, this time also the songs of Nirhua will be seen making rounds in Holi Party Songs. If you also want to dance on Nirhua's songs, then add these songs to your playlist soon.
Malpua Jaison Cheek
This song of Nirhua and Neelam Giri, released on Wave Music, has been seen and heard more than 66 thousand times in 10 hours. In this song, Dinesh Lal Yadav has played a tremendous Holi of Rang Gulal.
Netaji's Holi
This song of Nirhua and Akshara Singh was released last year on Nirhua's official YouTube channel. In this song, Nirahua, who became the leader, made the audience laugh a lot with his tremendous boisterous style. Akshara Singh was also seen in this song. The song has been heard more than 13 million times.
When will you celebrate Holi?
If you haven't heard the Holi romantic song of Nirahua and Amrapali Dubey, then listen to it soon. If you also want to make Holi festival romantic with your girlfriend, then you can play this song in the background. This song has been heard more than 10 million times. This song of Nirhua is heard a lot every Holi.
read this also:-Shankar Mahadevan Birthday: From 'Maa' to 'Kajrare-Kajrare', the heat of Shankar Mahadevan's songs is very different