Nirahua And Poonam Sagar Romantic Chemistry: Nirahua has worked in many films with Pakhi Hegde and Amrapali Dubey in his film journey. Nirahua's name has always been associated with both these actresses. But today we are going to tell you about that Haseena who is said to be Nirhua's first love. Yes, even before Amrapali Dubey and Pakhi Hegde, there was a beautiful woman in Nirhua's life who was seen with him in every other album. In the early stages of Nirahua's career, her name was associated with this actress. The actress we are talking about is none other than Poonam Sagar.
Poonam Sagar is said to be Nirahua's first love
Although you know the story very well after Nirahua became a star, but do you know who were with Nirahua when he was struggling, if not then read this full report. Poonam Sagar is the actress who has appeared in many music albums with Nirhua during her struggle days. Poonam Sagar has worked with him not only in many music albums but also on stage shows. In the initial phase of their career, the pair of Poonam Sagar and Nirhua was so strong that the news of their relationship was also blown up.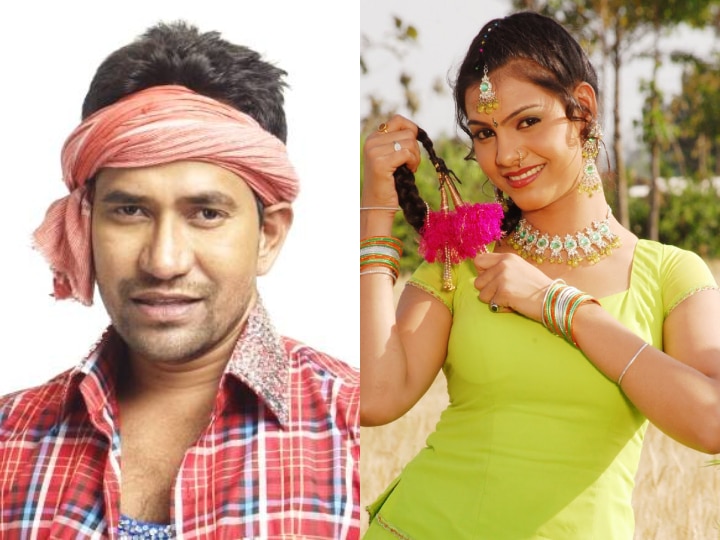 But it is said that as Nirhua progressed in the industry, he started meeting more people, since then his distance with Poonam Sagar kept increasing. It is said that Pakhi Hegde was also one of the reasons for the growing distance between Nirhua and Poonam Sagar. Nirahua was madly in love with Poonam Sagar since the age of 18 but the actor never considered it necessary to comment on this relationship. Poonam Sagar made her debut in Bhojpuri cinema with the film UP-Bihar Express. Although Poonam Sagar worked in many superhit films, but she could not get the fame that Pakhi Hegde and Amrapali Dubey got while living with fame Nirhua.
Read this also- Selfiee Box Office Collection: 9th day collection of 'Selfie' is the worst! Akshay Kumar's film did just this much business