Entertainment
Bhojpuri Actor Pawan Singh Pan India Film Har Har Gange Motion Poster Out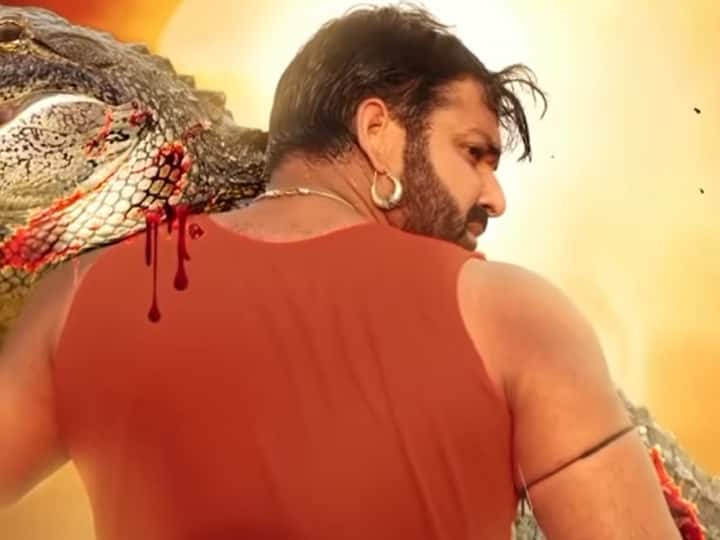 Pawan Singh Movie Har Har Gange Motion Poster Out: The motion poster of Pawan Singh's smoky film 'Har Har Gange' has been released. Pawan Singh has brought a big surprise for cinema lovers. By the way, this film of Pawan Singh will be released not only in Bhojpuri cinema but in 5 languages. Har Har Gange is going to be a Pan India film, which will also be released in Hindi, Tamil, Telugu and Bengali languages. That is, this time Pawan Singh's sting will be seen not only in Bhojpuri cinema but across the country. The motion poster of Pawan Singh's film Har Har Gange has gone viral as soon as it is released.
Motion poster of Har Har Gange out
Pawan Singh, who left an impression of fear in everyone's hearts with his sizzling action in Bhojpuri cinema, will once again be seen creating panic in the hearts of the audience. In the motion poster of Pawan Singh's film, he can be seen carrying a blood-soaked crocodile on his shoulder. Abhay Singh, AK Pandey and Y R Verma are producing this film. Apart from Pawan Singh, famous stars like Smriti Sinha, Amit Tiwari, Arvind Akela Kallu and Anuradha Singh are going to be seen in this film.


Their fans are looking very excited to see Pawan Singh and Arvind Akela Kallu together in the film. Arvind Akela Kallu has always been seen calling Pawan Singh his guru, in such a situation it is going to be exciting for the audience to see this pair of guru and disciple together on the big screen. The poster of Pawan Singh's film has been made viral by more than 129000 viewers pressing the like button.
read this also: Satish Kaushik Death Funeral Live: Satish Kaushik dies of heart attack in car, postmortem will be done at Deendayal Hospital in Delhi