Entertainment
Bhojpuri Actor Ravi Kishan Fighting Sequence With Ravi Teja From Kick 2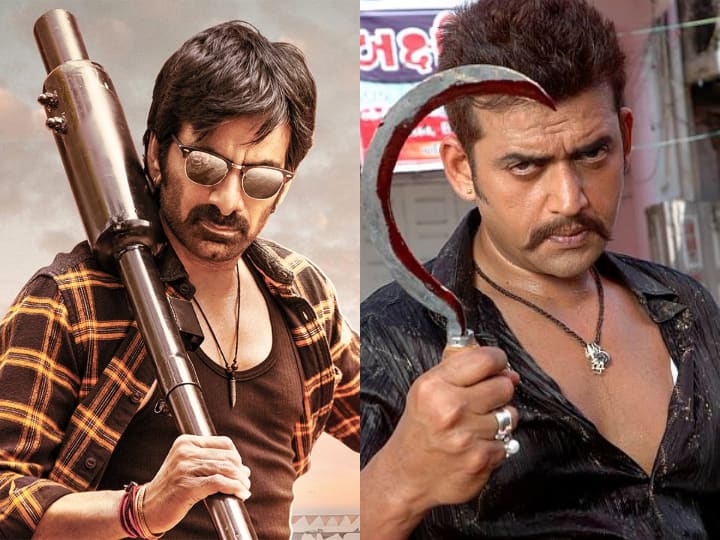 Ravi Kishan Fighting Sequence With Ravi Teja : Today we have brought in front of you the fighting sequence of two such smoky artists, after seeing which you will surely get goosebumps. Today we are going to talk about those two Ravi who have made a lot of noise in two different industries. Both these stars are well known for their action sequences. We are talking about Ravi Teja, the superstar of South Cinema and Ravi Kishan, the megastar of Bhojpuri cinema. If these two appear in any film, then that film is bound to be a super hit. Although Ravi Kishan is seen as a hero in Bhojpuri films, but due to the versatile talent of Ravi Kishan, he plays every character well.
Ravi Kishan clashed with Ravi Teja
When Ravi Kishan, who plays a hero in Bhojpuri cinema, plays a villain in South cinema, the audience cannot stop themselves from whistling. Ravi Kishan and Ravi Teja had a film in the year 2015 titled Kick 2. In this film, Ravi Teja played the hero and Ravi Kishan played the villain. The fighting sequence filmed between the two is still one of the most superhit climaxes of Bhojpuri cinema and South cinema.
Seeing these two fighting with each other on the big screen, the audience was seen clapping while standing on their seats. This film was seen doing a huge collection at the box office. The tension of both the stars was worth watching in this film. Like every film, the hero won in the sequel of this film too, but Ravi Kishan's defeat also made him the king of the audience's hearts. A few days ago, a fighting sequence of Ravi Kishan and Allu Arjun also went viral, in such a situation, this video of him with Ravi Teja is also being liked a lot.
Read this also- Anupamaa Spoiler Alert: Maya conspires against Anupama-Anuj, will succeed in her plan by using younger Anu as a shield!