Entertainment
Bhojpuri Holi Songs Khesari Lal Yadav Pritam Ojha Pawan Singh Arvind Akela Kallu Nirahua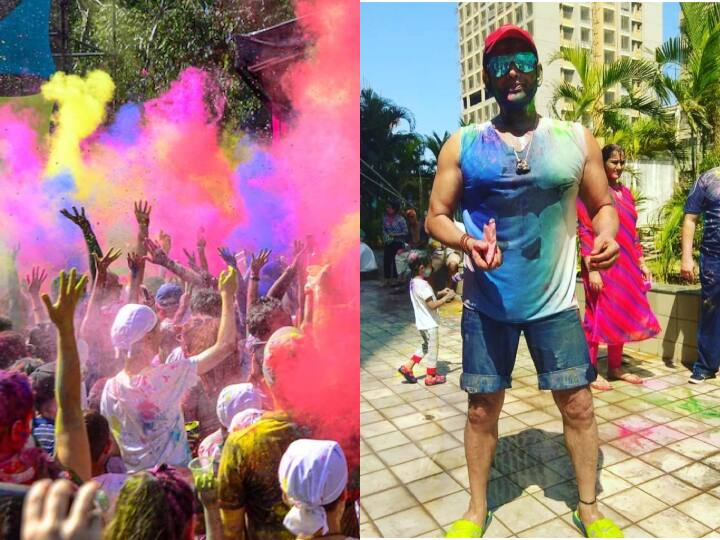 Popular Bhojpuri Songs To Play On Holi Party: From Bhojpuri cinema to Bollywood, Holi is getting celebrated. Only and only Holi songs are visible in the trending list of YouTube. In such a situation, we all know that you are very excited for this Holi (Holi 2023. So to make your Holi party even more colorful, you can add these songs filmed in Bhojpuri cinema to your playlist. Every Bhojpuri The dominance of these songs is visible in the party. Today we have brought for you the popular songs of famous stars of Bhojpuri, as well as hit Holi songs of new stars. So let's tell you without delay Funny Holi song to play in party.
awa na choli me rang dalwala
This superhit Bhojpuri song of Akshara Singh, Smriti Sinha, Pawan Singh, and Khesari Lal Yadav is still seen playing in every Holi party. 7 years have passed since the release of this song, yet fans love listening to this song. You can listen to this song by visiting Worldwide Records Bhojpuri.
fugua
This song of Arvind Akela Kallu, Neha Raja and Shilpi Raj is also seen in the limelight these days. This song has been released on the YouTube channel named Saregama Hum Bhojpuri. This song is also great to play in your party.
Ravi Kishan Songs
Now you are worried about playing songs one by one, then we have also brought a complete playlist for you, which seems to be full of Ravi Kishan's fun Holi songs. Ravi Kishan's funny Holi songs are included in this video. You will get to see this video on T-Series Hamar Bhojpuri.
feel like playing holi
Released on Wave Music Bhojpuri by Pritam Kumar Ojha, this song is also one of the funny Holi songs. You can dance a lot with your friends by adding this song to your playlist.
Shilpi Raj Songs
We know you were eagerly waiting for Shilpi Raj's songs too. That's why we have brought you the list of 10 superhit Holi songs of Shilpi Raj. You can make your party colorful by playing this video.
Also Read – Anupamaa Spoiler Alert: Maya conspires against Anupama-Anuj, will succeed in her plan by making younger Anu a shield!