Entertainment
Bhojpuri Singer Neelkamal Singh Sad Song Judaai With Khushi Tiwari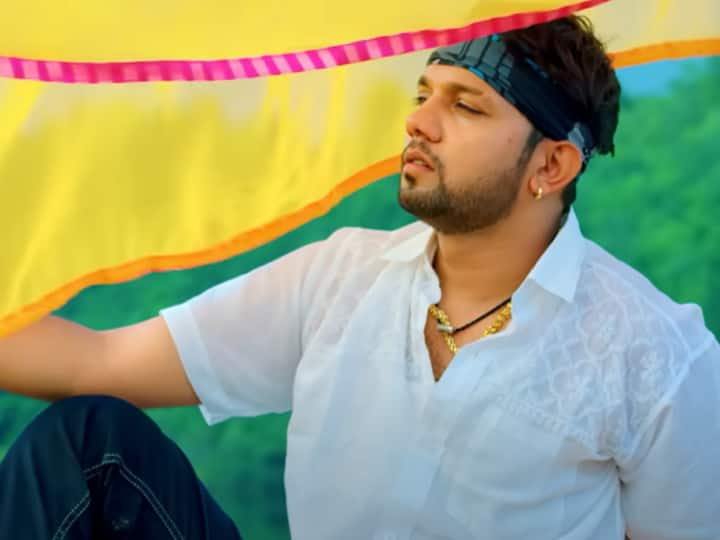 Bhojpuri Singer Neelkamal Singh Emotional Song: As such, Neelkamal Singh is seen entertaining the audience a lot with his funny songs. But these days his mood seems to be somewhat sullen. A painful song by Neelkamal Singh is going viral on the corridors of social media, in which he is unable to tolerate the separation from his girlfriend. Khushi Tiwari is seen in this song by Neelkamal Singh. Khushi Tiwari has played the character of Neelkamal Singh's girlfriend who has completely shattered his heart. In this video Neelkamal Singh is trying to tell the pain of every heart broken lover through this song.
Neelkamal Singh became a heartbroken lover
Two-three months have passed since the release of Neelkamal Singh's song, but even today this song is seen making the audience cry on its tune. This song has been heard more than 19 million times at present, but according to the way the views are increasing on this song, it seems that this song will soon cross the figure of 20 million. Neelkamal Singh has hummed this song in his painful voice. So there the lyrics of this song have been written by Ashutosh Tiwari. Music of this song is given by RJ Kang. The sadness on Neelkamal Singh's face is not liked by the audience at all.
By the way, this is not the first time when Neelkamal Singh's Koi Dil Tuta song has been released. Even before this, Neelkamal Singh had released one such song on Dehati Music which went viral. You can listen to this song of Neelkamal Singh by visiting the YouTube channel called Saregama Hum Bhojpuri. This song has received tremendous response from the fans. The song begins with the deception given by Khushi Tiwari which is breaking Neelkamal Singh inside. This song of Neelkamal Singh has been successful in winning the hearts of heartbroken lovers.
Read this also- Anupamaa Spoiler Alert: Maya conspires against Anupama-Anuj, will succeed in her plan by using younger Anu as a shield!