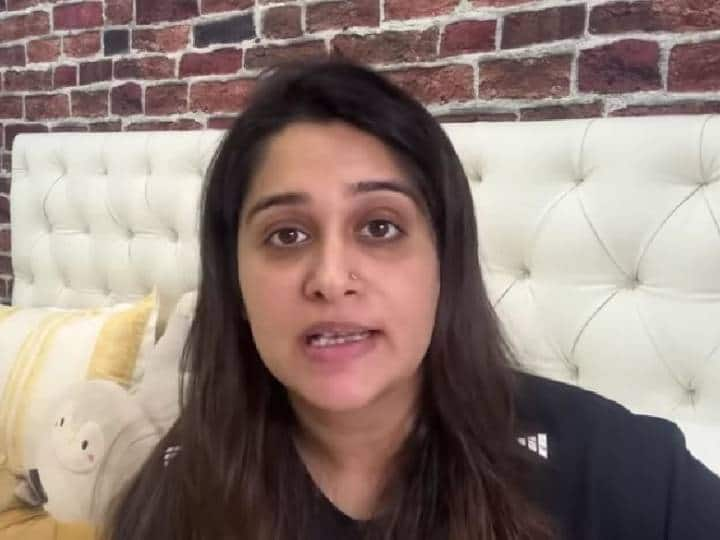 Dipika Kakar on Trolls: TV actress Deepika Kakkar shows her acting prowess on screen and shows fans a glimpse of her real life through vlogging. Although, like Deepika's acting, fans like her real life too and shower their love on her, but there are some people who do not desist from targeting her. Recently, Deepika Kakkar has expressed anger on those who are trolled.
Actually, it so happened that Deepika Kakkar celebrated her fifth marriage anniversary with husband Shoaib Ibrahim on 22 February 2023. 'Ajuni' star Shoaib gives surprise to his wife every year, but this time due to work, he could not do anything for his wife, but Deepika gave surprise to her husband. He also shared its vlog on social media. While many people were showering love on this surprise of Deepika, there were some who were humiliating her husband.
Deepika told the trollers the truth
Deepika Kakkar's husband Shoaib was badly trolled by people on social media. People said that Deepika gave her a surprise during her pregnancy, but she did not. Not only this, many people raised questions on Deepika's pregnancy. Even called them gimmicks. Not only this, many were also seen commenting on his past. Now the actress has expressed her displeasure over all kinds of trolling. He has severely reprimanded the trollers through his latest vlog.
Deepika told husband peace
Deepika gave a befitting reply to the trollers and said, "Yes, I am obsessed with Shoaib, because I have been relieved by his arrival, I have never met him. Neither in childhood, nor after getting success, nor in the dark phase of my life. If Shoaib was not there, I would have lost myself. Shoaib has given me as much love as no one else and I will do everything to make Shoaib feel special. If anyone has any problem, then he should not watch the blog. Dipika also called Shoaib as her pride.
Deepika got angry on those who questioned her pregnancy
Many people questioned Deepika on her pregnancy. Deepika said that for a woman, her children and husband are above all, but people are making lewd comments on them. Deepika said that people say that she is pretending to be pregnant. Her baby bump is not visible. If her health is bad then she eats fast food. People are also saying that Deepika only plays in front of the camera.
Deepika got angry on commenting on the past
It is not just about pregnancy or Shoaib. People are trolling on his past. People commented on Deepika's past, to which the actress said, "The person who has left his past behind because of useless people like you, you will not let him leave that either." You people do not know the facts of life. If a girl is leaving her bad past and living life ahead, then some people like you don't even hesitate to point fingers at her. She also said that people do not know the pain she has gone through.
Please tell that Deepika has a second marriage with Shoaib. He was first married to Raunak Mehta, from whom he got divorced in 2015.
Read this also- Tunisha Sharma Suicide Case: Sheejan Khan will be released from jail in Tunisha Sharma suicide case, got bail after 70 days