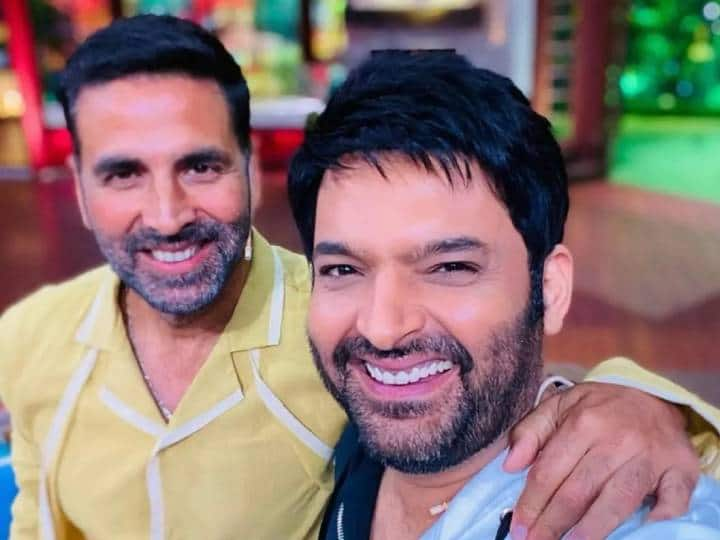 Manoj Desai on Kapil Sharma-Akshay Kumar: Manoj Desai, the owner of the popular Gaiety Galaxy, has come into limelight due to one of his latest statements. He has targeted the famous comedian Kapil Sharma, as well as questioned Akshay Kumar for repeatedly going to The Kapil Sharma Show. He also raised questions in Akshay's flop films. His statement is attracting everyone's attention.
Owner of Gaiety Galaxy furious at Kapil Sharma
Manoj Desai told that Kapil Sharma called him thrice on the show, but he refused. However, why does Akshay go there again and again. He also called Kapil 'Ullu Ka Pattha'. Also asked Akshay Kumar that what did he get when he went to Kapil's show the day before yesterday? According to ETimes, Manoj Desai has also said that Kapil's show belongs to Salman Khan, Akshay Kumar's presence there does not suit. Manoj Desai is not liking his favorite star Akshay going to the show again and again.
Question raised on Akshay Kumar
Manoj Desai said, "Aap (Akshay) are you going there (Kapil's show) again and again? Do you have any investment in it? That is Salman Khan's show. What do you go with Kapil? How much have my friends and the public said that Akshay Kumar ji visits that show time and again, it suits him? Now I ask you, suits you? Sometimes he praises you, sometimes he trashes you. Does it suit you? You are doing amazing, what happened? Manoj also said that Akshay had stopped the air of the world with his hit films, so what has happened to him. Why is he giving flop films now?
I love this man he said truth… #AkshayKumar sie should avoid over exposure by going to kapil sharma show… He also said i'm big fan of @akshaykumar Unki movies duniya ki hawa kar deti thi😍🔥 pic.twitter.com/Z1fTYRw6Vk

— axay patel🔥🔥 (@akki_dhoni) March 1, 2023
flop movies of akshay kumar
Akshay Kumar is giving back-to-back films these days, but he is doing badly at the box office. 'Selfie' is the fifth film after 'Bachchan Pandey', 'Samrat Prithviraj', 'Raksha Bandhan' and 'Ram Setu', which has flopped at the box office.
Read this also- 'He has come out of his limits', sharing a photo with Kapil Sharma, why did Bhuvam Bam say such a thing that there is a lot of discussion