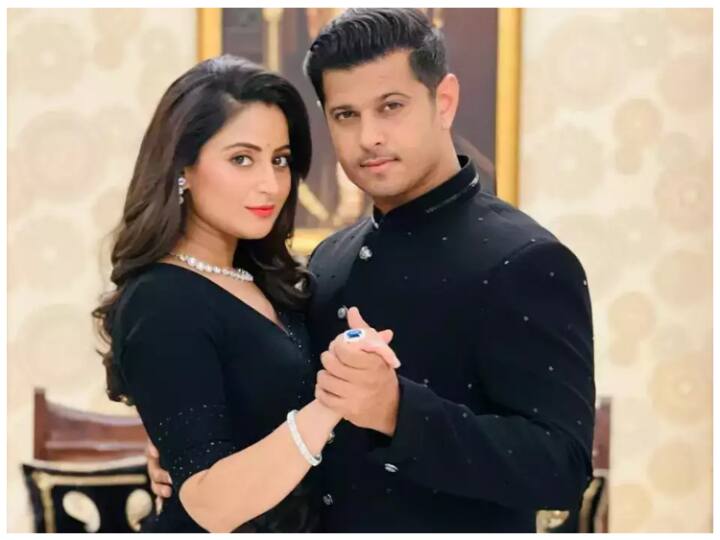 Ghum Hai Kisikey Pyaar Meiin Aishwarya Sharma Video: The actors of the TV show 'Gum Hai Kisi Ke Pyaar Meiin' (Ghum Hai Kisikey Pyaar Meiin) are very active on social media and among them, actress Aishwarya Sharma, who plays the role of Patralekha, is the most popular among fans on social media. She keeps registering her presence. She keeps sharing one or the other video or photos for the entertainment of the fans and fans are also excited by this post of hers.
funny video of aishwarya
Aishwarya Sharma Video has recently shared one of her videos and this video is very funny. Everyone is enjoying a lot by watching this video. It is seen in this video that Aishwarya prepares for the song and the co-star of the show and her husband Neil Bhatt are also standing behind her. At first everyone waits for Aishwarya to sing, but as soon as she starts singing, everyone runs away. Even her husband Neil Bhatt tries to run away but the actress catches him, later the rest of the co-stars also come to pick up Neil but Aishwarya does not leave him.


what is going on in the serial
Talking about the update of the show, in 'Ghum Hai Kisi Ke Pyaar Meiin' (Ghum Hai Kisikey Pyaar Meiin), Virat is slowly getting closer to Sai. But he also remembers that he has promised Pakhi never to leave her side. Sai is in the Chavan residence because her son is scared of her and does not even want to see her face. On the other side is Savi who wants to unite her mother and father under any circumstances and Kaku is also supporting her in this endeavor. Meanwhile, Sunny has also been entered, who can work to connect the broken link of Sai and Virat's relationship.
Also read- TV's Ram Kapoor shared such a video of his wife, furious with anger, Gautami gave this punishment to the actor