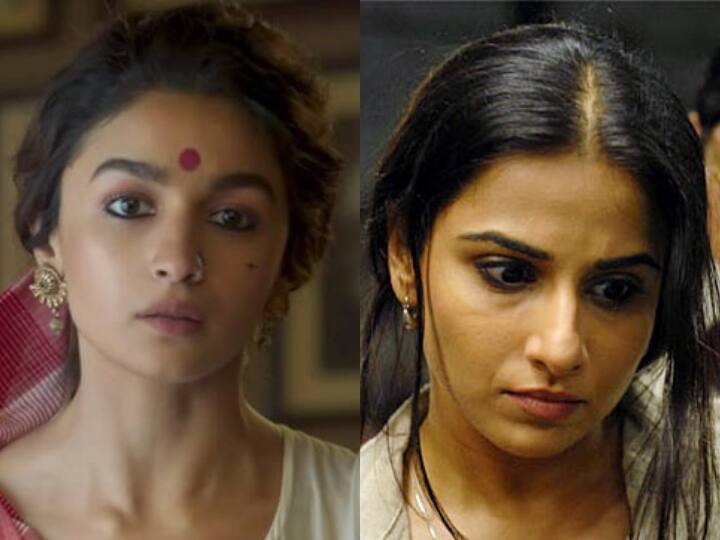 Women's Day 2023 Special: Bollywood is no longer dominated only by men. Women also made significant progress in the entertainment world. Now women are developed and competing with men in the society, instead of being shown only as decorative objects, victims, or weak. Now, instead of showing Indian actresses as weak and helpless (Abla Nari), there is a change in their appearance. They are shown as strong women who fight for their rights, speak out against injustice, defend their dignity and self-respect, and rebel when necessary.
Ahead of Women's Day, we have prepared for you a list of films based on women, which not only dominated the box office but created a buzz when they came on OTT. An important message has also been given to the society through these films.
Gangubai Kathiawadi: Directed by Sanjay Leela Bhansali, the biopic film tells the story of a woman from Gujarat who emerged as the mafia of Kamathipura. The character of Gangubai is a slap against the patriarchal society challenging the woman. Alia Bhatt appeared as a strong personality in the character of Gangubai. Gangubai Kathiawadi is available on Netflix.
Story: In Sujoy Ghosh's film, Vidya Balan played the character of a pregnant woman who searches for her missing husband in Kolkata. The film points towards the power, understanding and bravery of women through an interesting story. You can watch this film on Amazon Prime.
my com: Priyanka Chopra played the role of boxer Mary Kom in the film. The film narrates the story of women coming from the North-Eastern states along with their struggle to become a boxing champion from being a mother. This is undoubtedly an inspiring story which is available on Netflix.
Pink: The film Pink gave a powerful message to the society that when a woman refuses to do something, she should be respected and accepted. Women should not be judged by their clothes or lifestyle. They should not be used to force them to do something against their will. In the film, Amitabh Bachchan appears as an influential lawyer and fights the legal battle of three women. The film can be streamed on Disney Hotstar.
Queen: In the film Queen, Kangana Ranaut played the role of Rani, an Indian girl from a small town. She decides to go on her honeymoon alone after her fiancee decides to cancel their wedding just two days before. The film is based on his journey to Amsterdam and Paris. He took his first step to break away from the shackles of dependency and decided to go on a honeymoon alone. The film gave us an important message: You can choose your own happiness. The film is available on Netflix.
English Vinglish: In English Vinglish, Sridevi played the character of Shashi Godbole, who is a normal housewife. The film does a good job of showing how a housewife is put down by her husband and children because of her poor English. It is shown in this film how a woman overcomes her weaknesses. This film is available on Amazon Prime.
Also read- Holi 2023: This time Holi will be huge in Bollywood, fans will be able to enter parties with tickets, Mumbai Police issued an alert