Entertainment
Jaya Bachchan Does Not Do Politics Behind Daughter In Law Aishwarya Rai Bachchan Share Strong Bond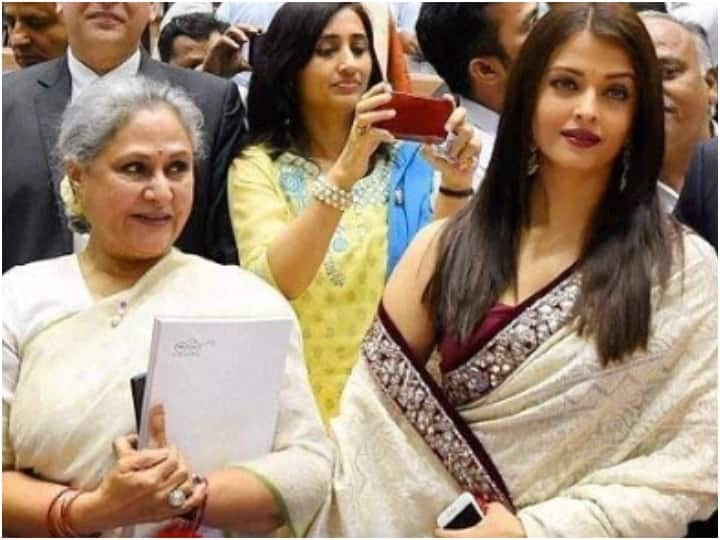 Jaya Bachchan On Aishwarya Rai: Former Miss World and Bollywood actress Aishwarya Rai is the daughter-in-law of the Bachchan family. Aishwarya shares a special bond with her in-laws. His mother-in-law also gets along well with Jaya Bachchan. Once Jaya Bachchan talked about her relationship with her daughter-in-law Aishwarya Rai. In a 2010 throwback interview, Jaya had said that if she doesn't like something about Aishwarya Rai, she calls her 'on the face'. Jaya also said that she 'does not do politics behind her back'.
Jaya Bachchan considers Aishwarya a friend
During an interview to Rediff, Jaya Bachchan said about Aishwarya, "She is my friend. If I don't like something about her, I tell her on her face. I don't do politics behind her back. . If she disagrees with me she expresses herself. The only difference is I can be a bit more dramatic and she has to be more respectful. I'm old you know. That's all."


Mother-in-law Jaya has a good relationship with daughter-in-law Aishwarya
Jaya also said, "We like to sit at home and talk nonsense. Just the two of us. She doesn't have much time, but we enjoy whatever she does. I have a great relationship with her." ."
Abhishek-Aish got married in 2007
Please tell that during Dhoom 2, Jaya Bachchan's son and actor Abhishek Bachchan fell in love with Aishwarya. They got engaged on 14 January 2007 and tied the knot on 20 April 2007 at Bachchan's residence Pratiksha in Mumbai. Ash-Abhishek welcomed their daughter Aaradhya Bachchan on 16 November 2011.
Read this also- 'Sita' of 'Ramayana' returned from Sri Lanka got Influenza B virus, know Debina Banerjee's health update