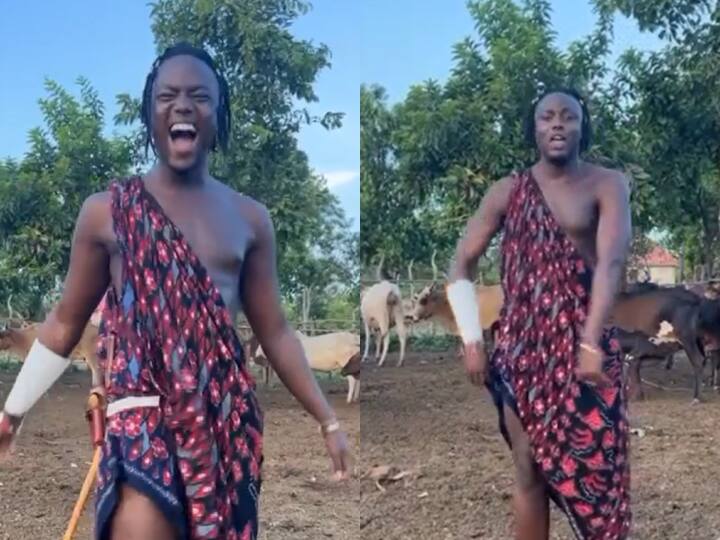 Kili Paul Bhojpuri Video Going Viral: These days Kylie Paul's video is going viral on social media. Kili Paul, a resident of Tanzania, has earned a lot of name across the country. Fans are seen waiting for Kili Paul to watch his daily videos. On the corridors of the Internet, Kylie Paul not only makes videos on funny songs, but also actors dance on songs from Bollywood to Bhojpuri cinema. For the past few days, the magic of Bhojpuri cinema seems to be working on Kylie Paul. Kylie Paul is seen making videos on one or the other Bhojpuri song everyday and entertaining the audience a lot.
Kylie Paul was seen dancing to Tuntun Yadav's song
Recently, Kylie Paul made and shared a lot of videos on the superhit songs of Khesari Lal Yadav and Pawan Singh. So the same Kylie Paul has chosen the song of famous singer Tuntun Yadav for the latest video. This video of Kylie Paul is very much liked by the audience. Kylie Paul knows very well how to attract fans on social media. After sharing the video, Kylie Paul also keeps an eye on the reaction of the audience. Kylie Paul's fans give him ideas for new songs and help him plan his next video.


These days, Kylie Paul is learning Hindi to connect with the audience completely. Kylie Paul knows that if she wants to fly in her career, then she should know Hindi, so that she can interact with her loved ones. As the video of Killi Paul started going viral on social media, the fan following of different stars was increasing in his popularity. We got to see the craze for Kylie Paul even in Bigg Boss house. Kylie Paul had arrived as a guest on Salman Khan's show, as well as shared videos with every other influencer in India.
Read this also- Anupamaa Spoiler Alert: Maya conspires against Anupama-Anuj, will succeed in her plan by using younger Anu as a shield!