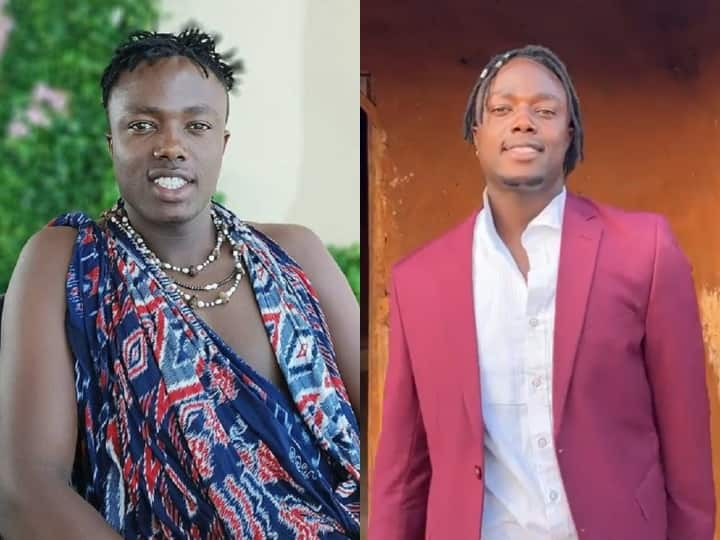 Kili Paul Modeling Look Going Viral On Internet : These days a face is becoming very popular on social media by making videos on Bollywood and Bhojpuri songs. The person we are talking about is none other than the famous social media influencer Kili Paul. Kylie Paul is often seen making videos on the songs of famous Bollywood stars, and the actor knows very well that which song is trending on the internet and which songs can get him more popularity. As such, Kylie Paul is often seen making videos in his traditional attire. He is often seen making videos barefoot. But after watching the video recently shared by Kylie Paul, everyone is looking surprised.
Kylie Paul's model look went viral
Kylie Paul, who makes every video in traditional dress, wants to try her hand at modeling. See how Kylie Paul is seen flaunting her dashing look in a red suit. While making videos in front of the house, this swag of Kylie Paul is being liked by the audience. Kylie Paul's fan following on the internet is increasing at a rapid pace. Soon Kylie Paul is going to have 5 million followers on Instagram. While making a video on Kaka's song, Kylie Paul wrote in the caption, "Am I fit to be a model… Along with tagging Kaka, he has also praised his song."


Funny reactions of fans are coming out after watching this video of Kylie Paul. While commenting, a user writes that you are looking very stylish. So while commenting another user writes that Sir, you are looking very good wearing a blazer. One user writes – This is nothing to say, it is suiting you perfectly and you are looking very handsome in it. So there a user is saying while taking a pinch of him – You are looking good in the whole cloth, sir… This video of Kylie Paul is becoming increasingly viral on social media. In just 20 minutes, this video has been liked by more than 8000 viewers and has gone viral.
Read this also- Anupamaa Spoiler Alert: Maya conspires against Anupama-Anuj, will succeed in her plan by using younger Anu as a shield!