Entertainment
Rajinikanth And Mohanlal Photo Viral On The Set Of Upcoming Movie Jailer Watch Full Report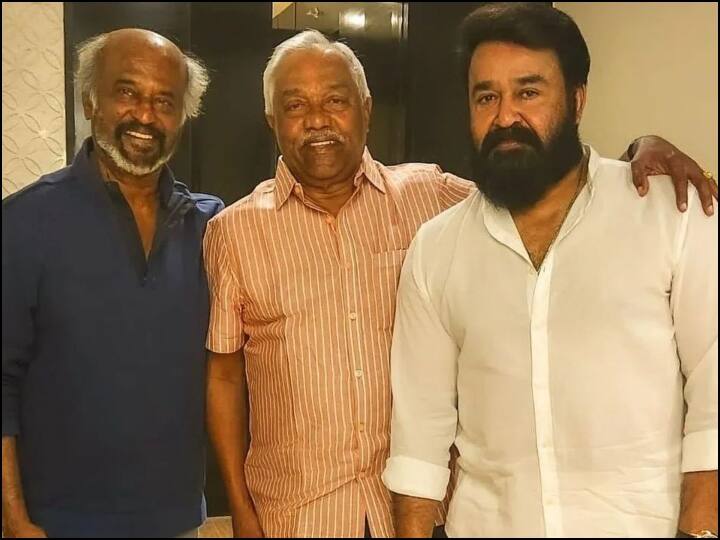 Rajinikanth And Mohanlal Photo Viral: Rajinikanth and Mohanlal, who are among the legends actors of South Film Industry, are going to be seen together in their upcoming film 'Jailer'. The shooting of this film is going on in full swing and meanwhile the photo of Rajinikanth and Mohanlal together from the sets of the film has gone viral.
Two giants seen in one frame
For the first time in 'Jailor', two legends of South Industry Rajinikanth and Mohanlal are going to be seen making a big bang together. Meanwhile, the photo of both of them from the set of the film has gone viral. In the viral photo, Rajinikanth is seen in a blue shirt with a smile on his face, while Mohanlal is standing in a very dashing style in a white shirt. Where a smile is visible on Rajinikanth's face, on the other hand, Mohanlal's face can be seen in awe. The fans of both the actors have been waiting for this movie for a long time.
This is the director of the film
Famous film director Nelson Dilipkumar is directing veteran stars like Rajinikanth and Mohanlal. Let us tell you that earlier a role was offered to Mohanlal in 'Shivaji The Boss' too, but the actor did not like that role and refused to do it. However, this time Mohanlal has given his approval for the film's role. The fans of the actors are very excited about this film.
Rajinikanth's role
Rajinikanth, who has always ruled the hearts of fans with his tremendous characters, is ready to make a big bang this time too with 'Jailer'. Let us tell you that in this movie, the actor will be seen wreaking havoc in the role of a ruler.
If you are a fan of 'Hulk' to 'Iron Man', then you will get a full dose of Marvel Super Hero movies here.