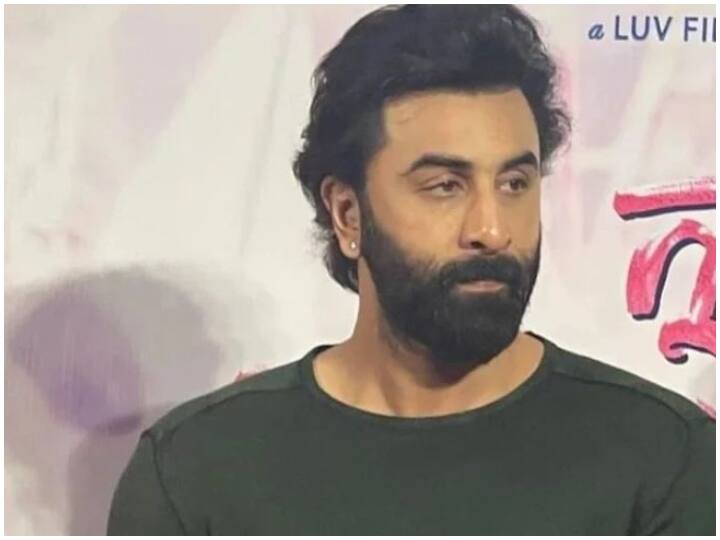 Ranbir Kapoor On Calling Uncle: Bollywood actor and new dad Ranbir Kapoor is promoting his upcoming film 'Tu Jhoothi ​​Main Makkaar' these days. Recently, the actor had reached the sets of TV reality show 'Indian Idol' to promote the film. During this, he had a lot of conversation with a small contestant.
What was Ranbir's reaction on being called uncle?
When the contestant called the 40-year-old actor 'Ranbir uncle', he reacted by saying, "Yaar mujhe uncle mat bula yaar." Hearing this, the contestant asks smilingly that you tell me what should I tell you. On this Ranbir says that RK should speak. Then the contestant says that I want to apply Holi color to you. After this, Ranbir goes on stage and gets face painted through a small contest. After this, Ranbir also applies color on the little girl's cheek with love.


Why is Ranbir Kapoor not cutting his beard?
The conversation between the contestant and Ranbir does not end here. She also asks the actor if his daughter doesn't get tickled by his beard. Hearing this, the new dad says, 'I am worried that after two months when I shave, my daughter will not be able to recognize me.' He says, "I am afraid that if she does not recognize me, my heart will will break."


,You're a liar, I'm a liar when will release
On the other hand, if we talk about 'Tu Jhoothi ​​Main Makkar', then this film will be released in theaters on March 8. In this film, Ranbir Kapoor and Shraddha Kapoor will be seen together on-screen for the first time. Ranbir Kapoor also has 'Animal' which is slated to release later this year.
read this also:-'Such a thing that Kareena has, you don't have' – Rani Mukherjee gave such an answer, Bebo was shocked