Entertainment
Raveena Tandon Was Eveteased By People In Bus And Trains During Her Struggle Days Actress Shares Incident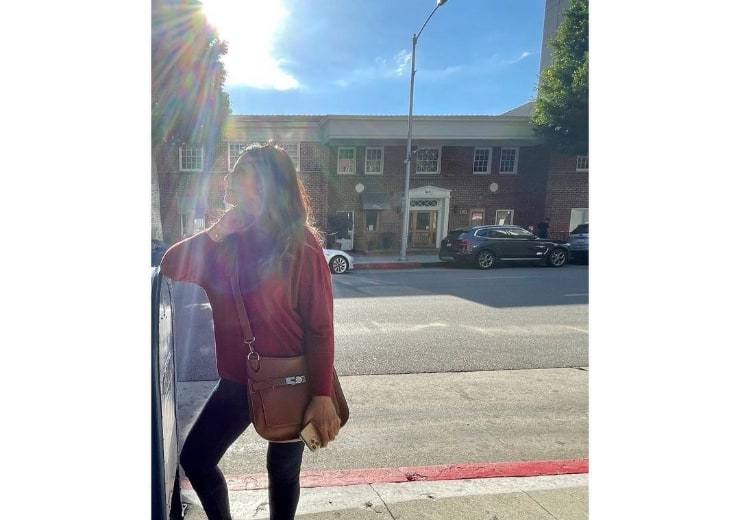 Raveena Tabdon On Eveteasing: Bollywood actress Raveena Tandon is known for her outspoken statements and cool nature. Raveena fearlessly expresses her opinion on many issues. Raveena is very active in films as well as on social media and shares her photos and videos on the day here. Recently, Raveena had made some surprising revelations about herself. His fans were also surprised to know about these revelations. Raveena had told that she has been a victim of physical abuse in Struggle Days.
In fact, some time ago a person on Twitter shared a video of Mumbai's local train, which was full of passengers. It is seen in the video that the train is running at high speed and some boys are hanging on its gate. Then suddenly a boy falls from the moving train. While sharing this video, the person questioned Raveena Tandon. He wrote, "Namaste @Tandon Raveena, when was the last time you traveled like this to protest against the metro? You guys are shameless". Raveena Tandon replied to this tweet of the person.
Molestation with Raveena Tandon
Responding to the user, Raveena Tandon wrote, "Till 1991, I have traveled like this. Being a girl, nameless trollers like you physically abused me. Before starting work, I saw success and Bought the first car too. Be from Nagpur. Your city is green. Don't be jealous of someone's success or income". Next, in another tweet, the actress writes, "Traveled in local people/buses as a teenager. Molested, pinched, everything that most women go through. I bought my first car in the year 1992. Vikas Ka Welcome, we have to be responsible for not only one project".


Significantly, Raveena Tandon is against the forest being cut for the Metro. The actress does not want the Aarey forest to be cut to make Metro 3 car shed. Based on this, this person had questioned Raveena Tandon, to which the actress gave a befitting reply.
read this also:
Kangana Ranaut broke the habit this time? Virat-Anushka went to visit Mahakal and made such a comment