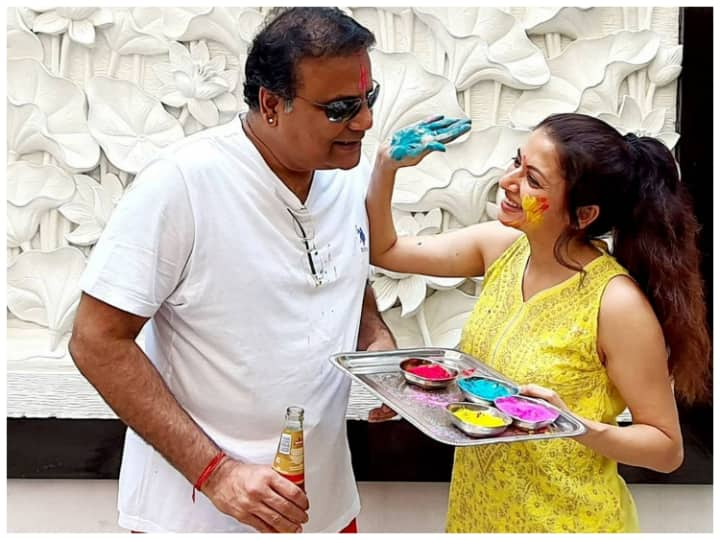 Bhagyashree Holi: Whether it is celebs or the general public, the festival of Holi is seen celebrating with great pomp. Knowingly or unknowingly, one gets to hear such stories, due to which one or the other new trouble arises. Once a similar incident happened with Salman Khan's actress Bhagyashree. In fact, something happened at Amitabh Bachchan's Holi party, after which Bhagyashree's husband became very angry.
In that Holi party of Amitabh Bachchan, there used to be such a trend that whoever came to attend that party was first immersed in a big tub of colored water. Although now the party has stopped at Amitabh Bachchan's bungalow, but many stories still remain memorable. Please tell that Bhagyashree does not like to play Holi. In such a situation, she often used to lock herself in a room on the occasion of Holi. But once she reached Amitabh Bachchan's party, her husband still remembers what happened there. This story was narrated by Himalaya in the reality show Smart Jodi.


Himalaya was angry with Bhagyashree
Himalaya said that one Amitabh Bachchan once invited Bhagyashree to his party and she could not refuse. When we reached the party, Saif Ali Khan and Abhishek Bachchan came running to us. He lifted Bhagyashree in his lap and threw her into the pool of colours. Himalaya said that at that time he got very angry with Bhagyashree. Because she never used to play Holi with him, but he played Holi here. However, later Himalaya's anger calmed down and he forgave Bhagyashree. At that time Bhagyashree promised Himalaya that she would play Holi with him next.
Read this also:- Urvashi Rautela danced so much in the Holi party that the sandal broke, she became like this! see picture