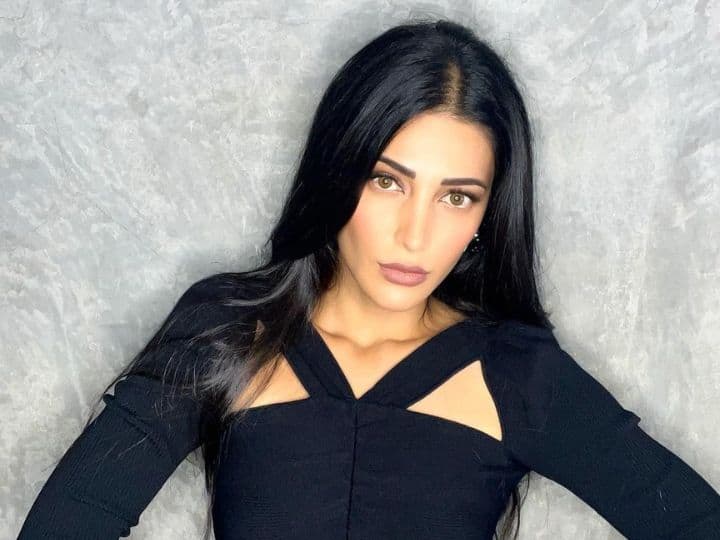 Shruti Haasan Got Injured: South cinema's superstar Shruti Haasan does not need any separate identity. At this time big news is coming about Shruti Haasan. Shruti Haasan got injured while shooting, about which Shruti Haasan has shared the photo on social media. In this photo of Shruti, the marks of injury on her feet are clearly visible.
shruti haasan injured
On Thursday, Shruti Haasan shared a picture in the story on her official Instagram handle. In this photo, bruises are visible on Shruti Haasan's knees. It can be inferred from this picture that Shruti Haasan has peeled off on her knee while doing an action sequence, the glimpse of which is clearly visible in this photo. In the caption of this photo, Shruti Haasan has written that- Good day at work. However, even after being injured, Shruti Haasan is seen showing her spirit. Seeing this photo of Shruti Haasan, the fans of the actress are praying for her speedy recovery.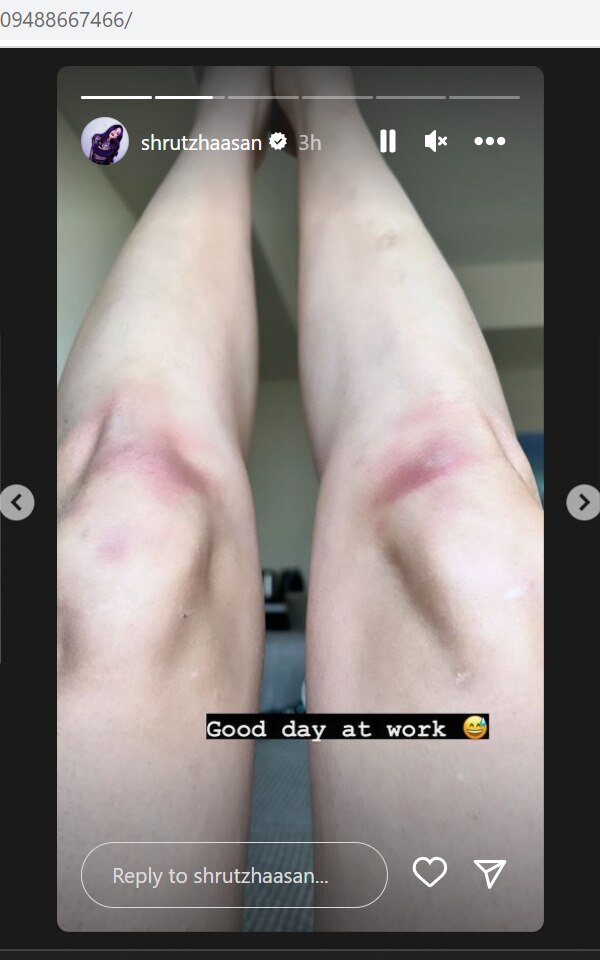 Shruti Haasan in Salaar
To be noted about the upcoming films of Shruti Haasan, Shruti will be seen in the film 'Salar' alongside South Cinema's superstar Prabhas. 'Salar', being made under the direction of KGF director Prashant Neel, will be released in theaters in the month of September. It is being told that Shruti Haasan will be seen doing action sequences in this film along with Prabhas.
It is known that the fans are eagerly waiting for Shruti Haasan and Prabhas' Salaar. Apart from this, some fans believe that Shruti got these injuries during the shooting of 'Salar'. However, this matter cannot be officially confirmed.
Also read – Pushpa 2's rights will be sold for more fat money than RRR! Allu Arjun kept a strong demand