Entertainment
Sharmila Tagore Revealed Tiger Pataudi Reaction On Her Bikini Controversial Shoot | How did Tiger Pataudi react to Sharmila Tagore's bikini controversy? actress spoke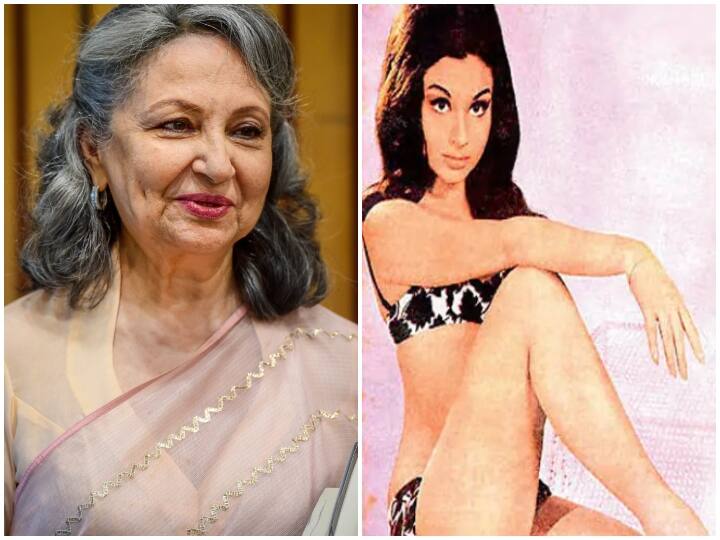 Sharmila Tagore On Tiger Pataudi: Sharmila Tagore has been one of the top actresses of her time. Sharmila has given many great films in her career. Even today he has millions of fans. At the same time, in the 1960s, Sharmila was embroiled in controversies for posing in a bikini for a film magazine. During an interview, the actress revealed how her then boyfriend Mansoor Ali Khan aka Tiger Pataudi reacted to her bikini controversy.
How was Tiger Pataudi's reaction,
Sharmila Tagore talked about her bikini controversy in an interview given to Barkha Dutt. The veteran actress had told that at that time Tiger was traveling to Pataudi, so he had sent her a telegram telling her about the controversy. After this, Pataudi wrote in response to this, 'You must be looking very good.' This was a great support for his actress.
Shakti Samanta was upset after Sharmila's shoot
The veteran actress also revealed that after her bikini shoot, director Shakti Samant called her and asked to meet her. It is said that he was worried about the fact that the actress would now come in the role of a vamp in films.
Clear lines were drawn between heroines and vamps
Sharmila Tagore also revealed that she kept doing such things which people could not understand. He also said that at that time a clear line was drawn between the heroine and the vamp. Helen, who played a lot of negative roles in those days, had complete freedom to wear whatever she wanted, but the heroines did not have that freedom.
,Gulmohar' Sharmila is making a comeback from
Talking about the work front, Sharmila will be seen in the web series, 'Gulmohar' after a break of 11 years. The show stars Manoj Bajpayee, Suraj Sharma, Amol Palekar and many more. It will premiere on the OTT platform Disney Plus Hot Star from March 3.
read this also: –Zeenat Aman shared a throwback picture from the sets of 'Aashiq Hoon Baharon Ka', fans fell in love after seeing this look of the actress