Entertainment
Shatrughan Sinha Says Yash Chopra Was In A Dilemma While Casting Him In Kaala Patthar Know Here Why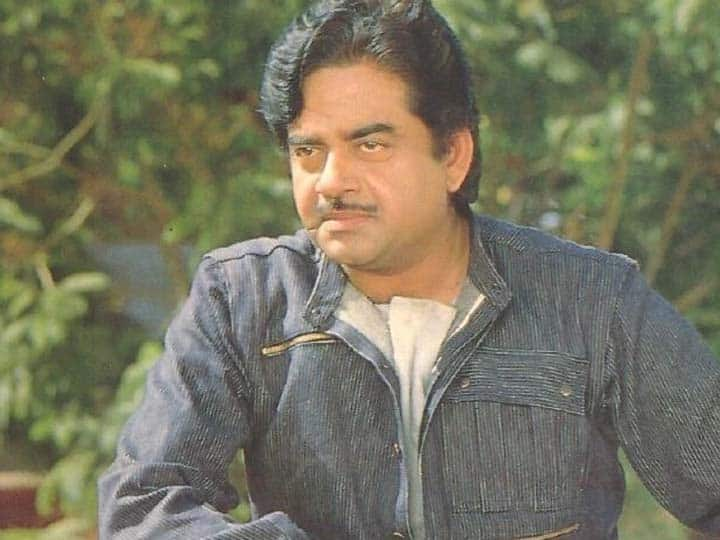 Shatrughan Sinha on Yash Chopra: Shatrughan Sinha is a seasoned actor of the Bollywood industry. He has one to one superhit films in his career spanning decades. Recently he reached Shatrughan Sinha, Arbaaz Khan's chat show Invincibles, in which he talked about his film journey. In the chat show, Shatrughan Sinha told that filmmaker Yash Chopra was very confused about casting him in 'Kaala Patthar'.
People did not want me to work in 'Kaala Patthar'
In Arbaaz Khan's show The Invincibles, Shatrughan Sinha narrated an interesting anecdote about 'Kala Patthar'. He said, 'Many people did not want me to work in Kala Patthar, but at that time Salim Javed's pair was unmatched. His presence at that time was very useful. Salim saheb told Yash Chopra to cast Shatrughan Sinha in this film.
Yash Chopra was confused about Shatrughan Sinha
Shatrughan Sinha told, 'After this there was a big dilemma in front of Yash Chopra because many of his actors did not want me to work in Kala Patthar. He talked to me. Talked about the story, but he said that you have to come on time. If you have to come late on the set, then tell in advance. Later, Salim sahib came to me and made me promise that whatever happens, don't leave this film because it will prove to be a game changer for your life. They will try that you can't do this film on some pretext, but don't leave '.
I give credit to Salim Khan for 'Kala Patthar'
The actor further told that he gives credit to Salim Khan sahab for this film. Shatrughan Sinha told, 'Salim Sahab said that this is such a film, in which your cult role will be made and people will always remember you. Till date, I give maximum credit to Salim Khan Sahib for doing the film Kala Patthar.
Let us tell that apart from Shatrughan Sinha, Amitabh Bachchan and Shashi Kapoor also worked in the film Kaala Patthar. The film was released in the year 1979, directed by Yash Chopra and proved to be a hit at the box office.
Also read- Ibrahim Ali Khan Birthday: Kareena Kapoor lavished love on Ibrahim Ali Khan's birthday, shared a family photo and wrote a special note