Entertainment
Shubman Gill's heart beats for Rashmika Mandanna! The cricketer now exposed the secret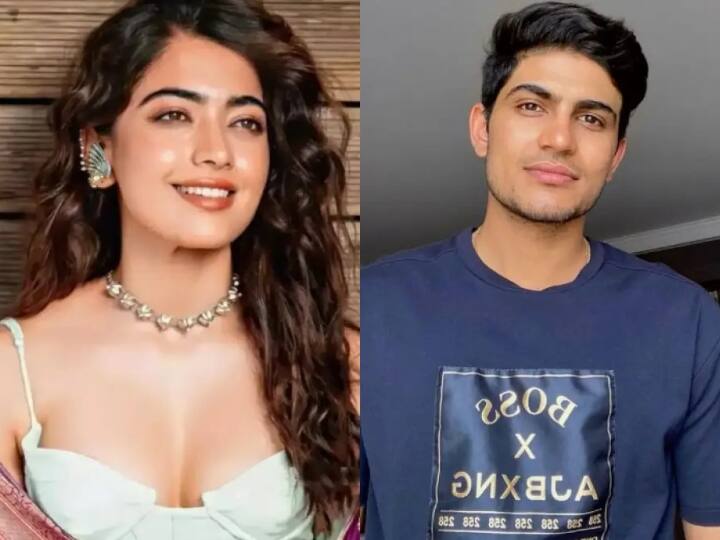 Cricketer Shubman Gill's name comes first among the rising stars of Indian cricket. Along with his skill in twenty-two yards, he has also remained in headlines for his personal life. Shubman Gill is often in headlines for his colorful love life. Sometimes his name is associated with this heroine. Sometimes another woman is seen with him. A few days back, in an interview, Shubman had said that he has a 'crush' on actress Rashmika Mandanna. A few days after the news was published, he himself quashed the speculation. He said, he himself does not know in which interview he said this!
Sometimes the cricketer's name is associated with the daughter of Sachin Tendulkar and sometimes with the daughter of the Nawab of Bollywood. A few days back, in an interview, he was asked which Bollywood actress he likes. Shubman shyly answered the journalist's question, 'Rashmika Mandanna', this time the cricket star herself is denying this news. He claimed, "I myself don't know that I had said such things in any interview." Shubman's reply left his fans confused.
Name of the cricketer linked with many girls
Indian cricket star Shubman Gill's name was linked with many different girls. Sometimes with Sara Ali Khan, sometimes with Sara Tendulkar, many speculations are being made about him. Last month, Shubman had posted a picture of himself sitting in a cafe in London. The question of the cricketer under the photo, "What day is it today?" Incidentally, there is also a photo of Sara Tendulkar in the same cafe. Earlier till January, a picture of Sara Ali Khan and Shubman went viral on social media. Shubman and Sara were talking to each other at an airport.
Read also: Pawan Singh Film: Pawan Singh seen with a crocodile on his shoulder, motion poster of Pan India film 'Har Har Gange' out