Entertainment
Social Media Influencer Kili Paul Sister Neema Paul Dance Video On Khesari Lal Yadav Nathuniya Song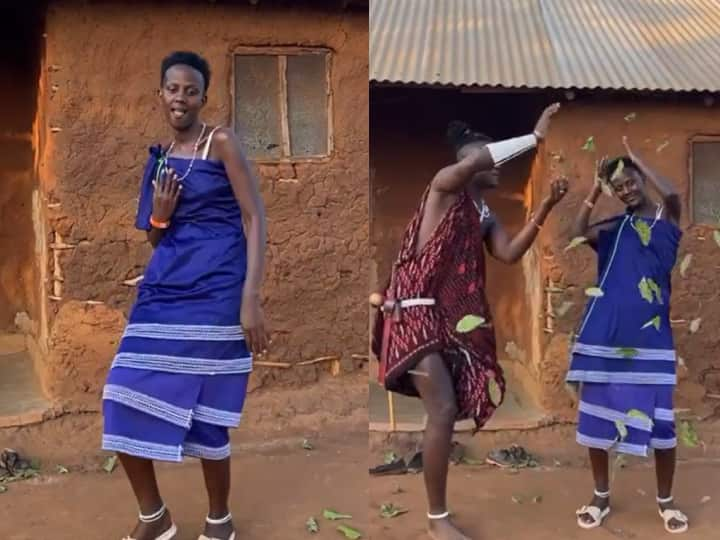 Neema Paul Dance Video On Khesari Lal Yadav Song: Influencer Kylie Paul and her sister Neema Paul have been in the news for the past several days on social media. Funny videos of both seem to be going viral on the internet. Kylie Paul and her sister Neema Paul have earned a lot of name from Bollywood to Bhojpuri cinema in the past. These people have won the hearts of the audience by dancing on one banging video every day. Recently, the Bhojpuri video shared by Neema Paul and Kili Paul is winning a lot of hearts of the fans. In this video, Kylie Paul and her sister Neema can be seen dancing to the superhit song of Khesari Lal Yadav.
Kylie Paul was seen blowing leaves on Neela Paul
The song on which Neema Paul has danced in this video is one of the superhit songs of Khesari Lal Yadav. In this song, Arshia Arshi along with Khesari Lal Yadav won the hearts of fans with her funny dance moves. But it seems fans are finding Neema's style more salty than Arshiya's. That's why see this video of Neema Paul seems to be going viral like a fire on social media. In the video, Neema Paul made a video in front of the house wearing her traditional clothes and shared it. In this video, Kylie Paul is seen blowing leaves on Neema Paul. This brother-sister duo is looking very funny.


Kylie Paul has shared this video tagging Neema Paul. With this, he wrote in the caption that Thank you my Bihar fans, you keep showering your love on us by liking our content like this, I love my Indian family immensely, Jai Hind aap sab ko mera dhar sara pyaar hum aapke Thank you for coming with such funny videos… More than 78000 people have made this video of Kylie Paul viral by pressing the like button.
read this also: Satish Kaushik Death Funeral Live: Satish Kaushik died of heart attack in car, postmortem will be done at Deendayal Hospital in Delhi