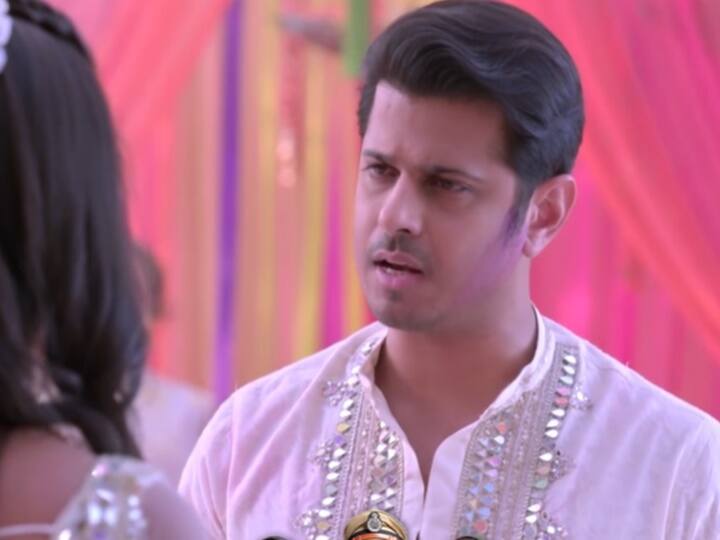 Ghum Hai Kisikey Pyaar Meiin: Star Plus show 'Gum Hai Kisi Ke Pyaar Mein' has taken an exciting turn at this time. Knowingly or unknowingly Virat keeps wandering around Sai, now something similar has happened on the occasion of Holi. Sai and Virat have come so close once again that the hearts of the viewers are in a tizzy seeing them together. But this happiness does not last long, because something is going to happen on the Holi event, which no one has even imagined. It is the occasion of Holi, in such a situation, everyone is seen immersed in colors. Pakhi will be seen laughing and joking with her friends, while Virat will be seen secretly watching Sai.
Drunk Virat holds Sai's hand
Here Sai would be engrossed in herself watching the dance of her children. That's why DJ Wale Babu, who is actually an impersonator, has come with full preparation to spoil the colors of Holi. He has brought a box in the party which contains a bomb. His aim is to harm Virat and the people associated with him. Here Virat will get intoxicated, because he will drink cannabis and will lose his senses. During this he will go to Sai and get him handcuffed. After this Virat's intoxication will speak. Virat will express his love to Sai in a drunken state. He will hold Sai's hand and speak his heart. But now the question is, will Virat's talk be successful? Will there be a new spectacle then? There will be a lot of drama because how Pakhi will tolerate all this, it will be very interesting to see.
Holi will be in the color of Bhang, Bomb will be heard!
Here, Virat is going to be in trouble, no one has any idea about this. Everyone is drenched in the festival of Holi, in such a situation, after coming first in the Holi dance competition, the son gets a gift. But there is a time bomb in that gift box. Now the child is very happy with the gift box, but will Virat be able to stop the damage? This is going to be very interesting to see. Let me tell you, earlier Pakhi and Sai's brawl was seen in the show. Sai makes a rangoli in front of her house, which Pakhi cannot see. Pakhi says that Sai has no right to make such a rangoli because this is Mrs. Virat's house. Just then, a brawl starts between Sai and Pakhi.
read this also : GHKKPM Spoiler Alert: Sai and Pakhi come face to face again, a brawl ensues