Entertainment
Sumona Chakravarti Played Holi Like Crazy Fans Unable To Recognize | Sumona Chakravarti played Holi like this, fans said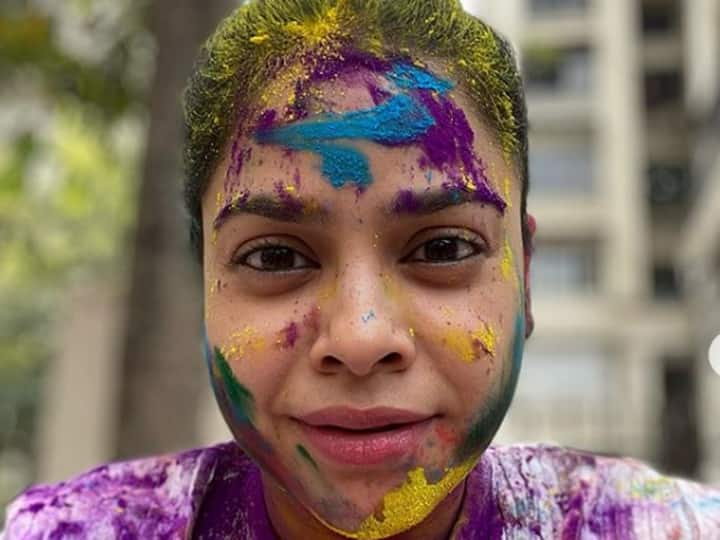 Holi Special: Holi is being celebrated everywhere. In such a situation, TV stars are also celebrating Holi fiercely after two years. At this time, many pictures of celebs are coming out on social media, in which they are painted with colors. Some such pictures have also surfaced of 'The Kapil Sharma Show' actress Sumona Chakraborty, who looks like she has played Holi with a lot of enthusiasm. The face of the actress, who is seen in a white kurta, is also smeared with gulal. Seeing whom Sumona is not recognized at first sight. In such a situation, many users have commented on this post of Sumona and said that she is not being recognized at all.
Sumona shared pictures, wished fans Holi
Sumona has shared three pictures, in which she is painted in light colors in the first picture. She is being recognized in this photo. In the second picture, Sumona is painted yellow. He can still be recognized in this picture. Apart from this, Sumona is colored in blue and pink in the third photo, seeing which many fans say that it is difficult to recognize her. Sharing this post on her Insta page, Sumona has wished her fans Holi in the caption 'Happy Holi'.


TV industry painted in the colors of Holi
Let me tell you, other people of the TV industry are also immersed in the atmosphere of Holi. While TV actress Ankita Lokhand was seen celebrating Holi with her husband Vicky Jain, Gum Hai Kisi Ke Pyar Mein actress Ayesha Singh was also seen enjoying Holi in a mischievous way. Apart from this, Ishita Dutta was seen celebrating Holi in a romantic way with her husband Vatsal Seth. A picture of both came to the fore in which she was seen immersed in her husband's eyes.
read this also: YRKKH Spoiler Alert: Big accident happened with Abhimanyu, Aarohi-Abhinav surprised to see Akshara running unconscious for Abhi