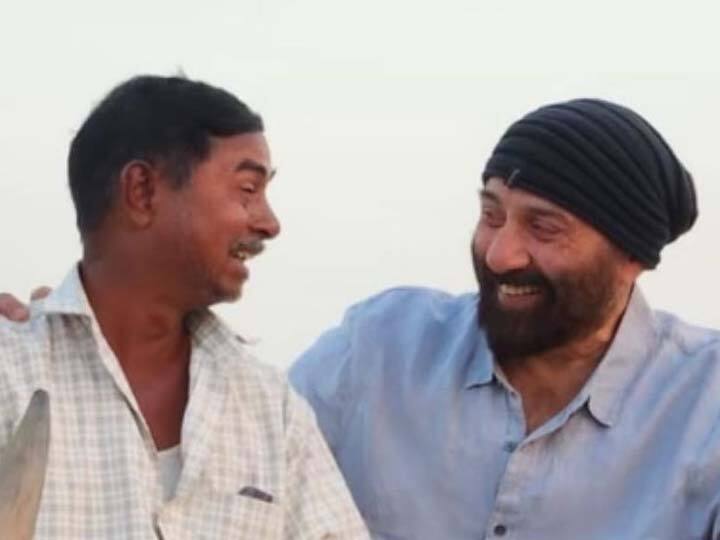 Sunny Deol Video: Bollywood actor Sunny Deol is busy shooting for his much awaited film Gadar 2. In this film, he will be seen opposite Ameesha Patel. So far many videos and photos have surfaced from the sets of the film, but now Sunny Deol has shared a video post on social media, which is winning people's hearts.
The person could not recognize Sunny Deol
Actually, a person driving a bullock cart in Ahmedabad does not recognize Sunny Deol at first sight. Sunny Deol has posted a video on the Instagram handle, in which it can be seen that the actor's team stops a person driving a bullock cart in a rural area. After this Sunny Deol shakes hands with that person.
The person says that you look like Sunny Deol. Hearing this, the actor starts laughing and says, 'Ya wahi hoon'. The person is shocked to see Sunny Deol in front of him and says, 'Hey Baap Re'.


The person talked to Sunny Deol
After this Sunny Deol says, 'I have come here, I remember my village'. After this the person says, 'We watch your videos. Let's watch your father's videos too. While posting the video, Sunny Deol wrote in the caption, 'During the shooting in Ahmedabad'. Fans are showering love fiercely on Sunny Deol's video.
'Gadar 2' will be released on this day
Let us tell that Sunny Deol and Ameesha Patel's action-drama film Gadar 2 will be released on 11th of August. In this, once again Sunny Deol will go to Pakistan as Tara Singh. Its first part i.e. Gadar was released in the year 2001, which earned a lot at the box office. Now it has to be seen that 'Gadar 2' can show wonders at the box office.
Also read-Ashlesha Savant Video: Anupama's sister-in-law wore a top closed with a button in front of the camera, then started giving people the knowledge of relationships