Entertainment
Tunisha Sharma Uncle Got Angry On Sheezan Khan Family Photo Know What He Said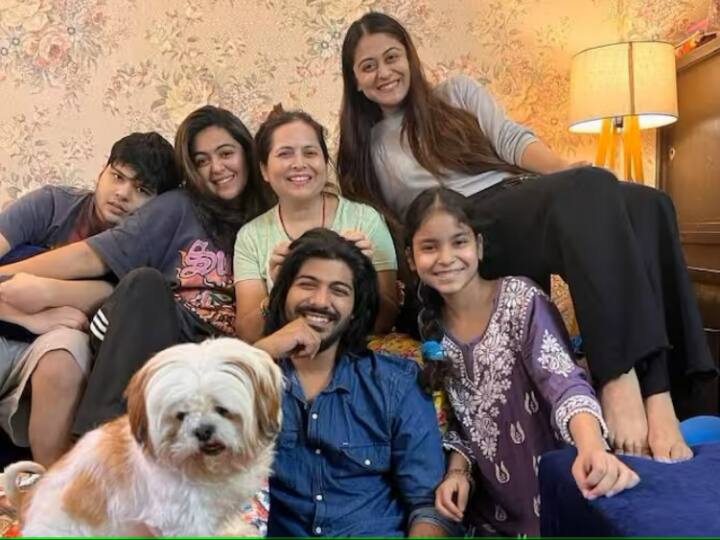 Sheezan Khan Photos With Family: Sheezan Khan, who was arrested after the suicide of TV actress Tunisha Sharma, has now come out of jail. After being in jail for almost two and a half months, Sheejan is now spending quality time with his family. A picture of which was also shared on social media. At the same time, seeing this picture, Tunisha's family members are very angry.
Tunisha's uncle gets furious over Sheejan's picture
Actually this picture of Sheejan was shared by her sister Shafak Naaz. In the caption of which he wrote, "Sukran Sakoon. Thank you to everyone who supported us and prayed for us. After this, now Tunisha's uncle has made fun of this picture in an interview given to Times of India. He sarcastically said, 'These people are celebrating as if they have returned after winning a war. If he has been in jail for 70 days, then there must be some reason behind it.


Please tell that the Vasai court has given bail to 28-year-old actor Sheejan Khan on a bond of one lakh rupees. Along with this, he has been asked not to tamper with the related evidence of the case. Apart from this, Sheejan has also been ordered to submit her passport.
Tunisha committed suicide on the set of a TV show
20-year-old TV actress Tunisha Sharma committed suicide by hanging herself in the bathroom of her ex-boyfriend and costar Sheezan Khan's make-up room on the sets of the TV show 'Ali Baba: Dastaan-e-Kabul'. After which Sheejan has been arrested under section 306 of IPC for abetting him to commit suicide.
Read this also-
Hina Khan Photos: Hina Khan's condition deteriorated after playing Holi! The actress told the condition by sharing the pictures