Entertainment
When Ajay Devgn Got Angry On Raveena Tandon Called Actress Born Liar Know What Was The Reason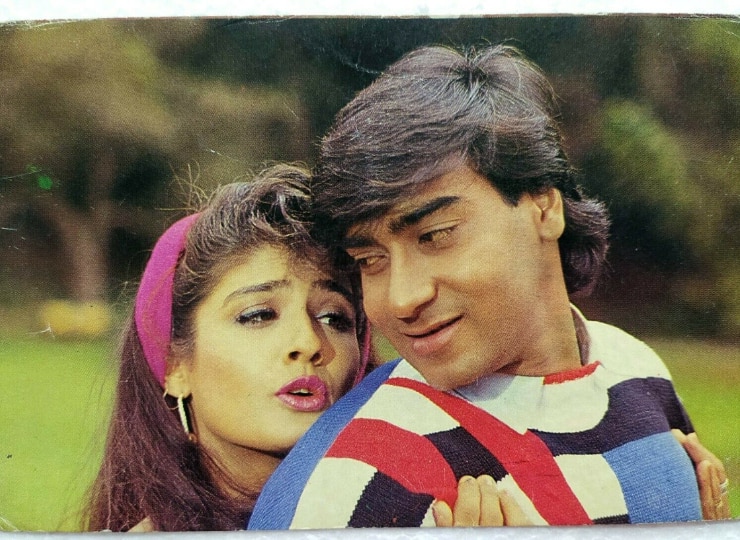 Ajay Devgn Angry On Raveena Tandon: Raveena Tandon, the superhit actress of the 90s, gave more than one hit films in her time. Along with films, Raveena was also in discussion about her personal life. Apart from Akshay Kumar, Raveena's name was also associated with Ajay Devgan. This pair was very much liked by the audience in the film 'Dilwale'. Both started dating each other, but when Karishma Kapoor came between them, there was a rift in their relationship.
Raveena Tandon disclosed
Raveena Tandon has told that she was in a relationship with Ajay Devgan and she also claimed that Ajay had written love letters to her, which she can show as proof. When Raveena made this claim, Ajay and his relationship deteriorated since then. Ajay was enraged after hearing these claims of Raveena Tandon. He later termed the linking of the actress's name with his name as just a publicity stunt. Ajay even termed Raveena as a born liar with Dramebaaz.


Raveena was Ajay's sister's friend
Ajay Devgan had said that Raveena was his sister Neelam's friend. Because of this, he used to come and go at home. When Raveena started such activities, they could have chased her away, but they did not do anything like that. At present, both have moved ahead in their respective lives. While Ajay Devgan married Kajol, Raveena chose businessman Anil Thadani as her life partner.
read this also:
From The Fame Game to My… If you are fond of watching thrillers, here is the list of the best web series