Entertainment
When Amitabh Bachchan Got Angry On A Man Who Commented On Rekha While Shooting For Ganga Ki Saugandh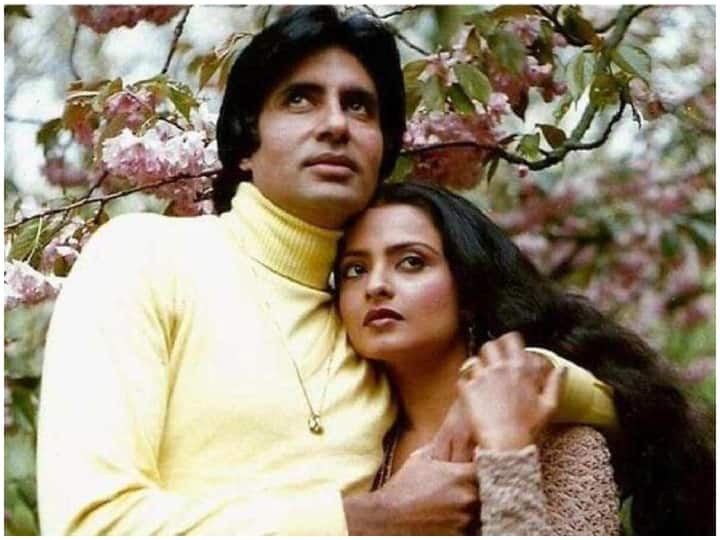 Amitabh Bachchan Angry For Rekha: Amitabh Bachchan is also famous by the name of 'Superhero' or 'Shahenshah' of Bollywood. People also fondly call Amitabh Big B. Amitabh Bachchan's professional life may have been a hit, but he got to see many ups and downs in his personal life. His affair with Bollywood actress Rekha was very much discussed, but he married Jaya Bhaduri. According to media reports, at one time Amitabh and Rekha were in a serious relationship. However, how the affair of both came in front of people, this story is very interesting in itself. This story is related to the 1977 film 'Ganga Ki Saugandh'.
Amitabh and Rekha have given many superhit films together. The pairing of both was very much liked on the big screen in those days and the fans wanted to see them together in real life as well. Once Rekha and Amitabh went to Jaipur for the film 'Ganga Ki Saugandh'. A part of the film was to be shot here. It is said that as soon as the shooting of the film started, a person standing in the crowd started commenting on Rekha. He started lashing out at Rekha.


Big B got angry
At first, the people of the unit explained this person with love. Even after this, when he was not ready to accept, Amitabh himself taught him a lesson. If reports are to be believed, when Rekha reached the set to shoot again, the man started talking rudely about her. Amitabh, who was watching everything for a long time, got angry and entered the crowd and thrashed this person. It is said that everyone was surprised to see Amitabh so angry for Rekha. At the same time, after this incident, it did not take long for people to understand that some khichdi is definitely brewing between the two.
read this also:
What would Abhishek Bachchan be if he were not an actor? Revealed this secret skill