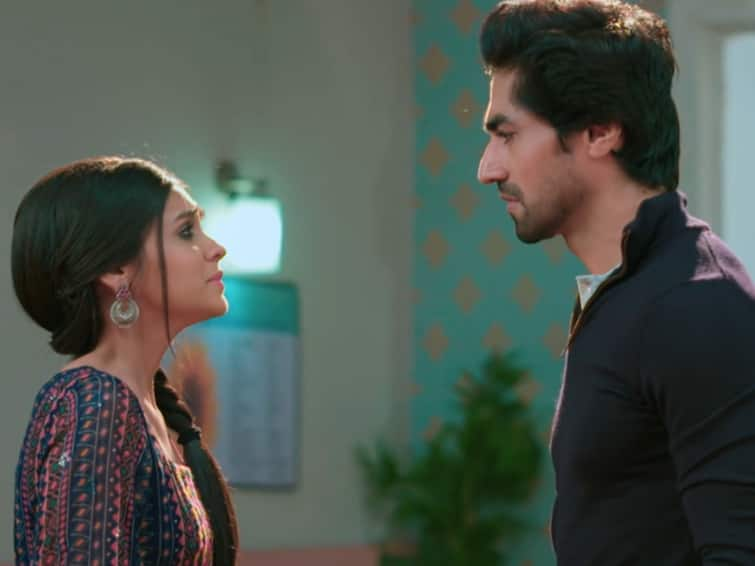 Yeh Rishta Kya Kehlata Hai Spoiler Alert: A lot more interesting twist is going on these days in the TV show 'Yeh Rishta Kya Kehlata Hai'. Akshara has returned to her maternal home after six years to celebrate Mimi's birthday, after which there has been turmoil in Abhimanyu's house as well. On Mimi's birthday, Manjiri announces that Abhimanyu and Aarohi are ready to hold each other's hand for Ruhi's happiness and everyone including Akshara is shocked to hear this. But after thinking everything, Aarohi's elder father has agreed to this marriage and the date of engagement of both has also passed, but in the meantime something is going to happen that will create upheaval in Abhimanyu's world.
Akshara will keep Abhir away from Abhimanyu
In today's episode, you will see that Akshara will leave for her home with Abhinav and Abhir, but only then Abhir's health will deteriorate and in a hurry, Akshara will bring her son to Birla Hospital. When Abhimanyu goes to treat Abhir, she will refuse him, on which Abhinav will say that he just wanted to help. He should not have refused like this. Akshara will say that it is necessary for Abhimanyu to stay away from Abhir, lest he comes to know that Abhir is his son.
Akshara has to stay in Udaipur
Abhimanyu reluctantly goes to Abhir. Akshara and Abhinav get scared seeing Abhimanyu near Abhir. The doctor comes and tells Abhinav not to travel anywhere for a few days and take care of the child. In the upcoming episodes, you will see that the engagement rituals of Abhimanyu and Aarohi will begin and Abhimanyu will name his wife Akshara instead of Aarohi. Further in the serial, it will be seen that Akshara takes Pooja's urn to the Birla house but Manjari gets enraged on seeing Akshara and she refuses to take the urn.
Read this also- Armaan Malik's two wives lost all three children at birth? Payal and Kritika broke silence on these reports