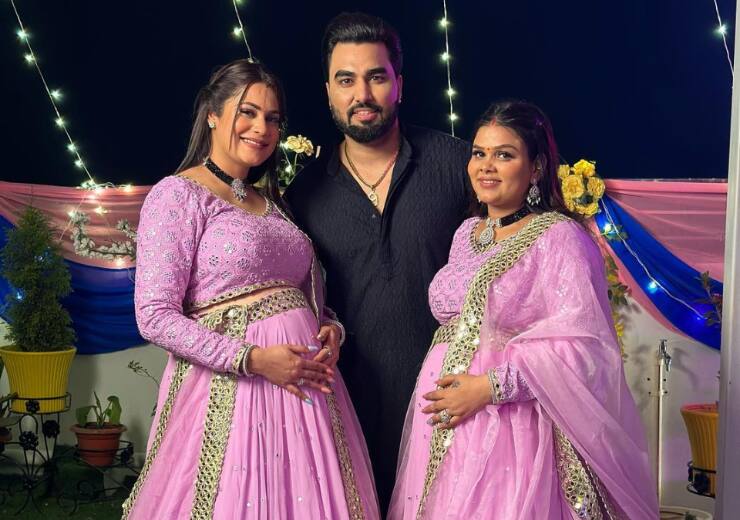 YouTuber Armaan Malik: Famous YouTuber Armaan Malik remains in the limelight. Armaan lives in the limelight for his two marriages more than his work. Armaan has done two marriages. His first wife's name is Payal Malik and second wife's name is Kritika Malik. At present, both the wives of YouTuber are pregnant. News is flying that Armaan Malik's wife Payal has given birth to a son. In such a situation, Payal Malik himself has reacted to this news spreading on social media. What has he said, let us tell you.
Has Payal given birth to a son?
Kritika Malik and Payal Malik talked about their pregnancy in their vlog. Narrating an anecdote, Payal said, "I sent my son Cheeku to school. Then the gate bell rang, I opened the gate. Our neighbors were standing outside. They said congratulations, it's a boy. So I said no, it's my seventh month now." It is going on. Then uncle says that news is coming. I said uncle, all is fake news". Payal further says, "Because we don't go outside the house much, vlogs are shot inside the house. They (neighbors) felt that our delivery was done. You people should think for yourself that the seventh and eighth month is so crucial. It happens that there should not be a delivery in this".


Rumors flying on social media
Significantly, both the wives of Armaan Malik got pregnant together through IVF technology. The pregnancy of both is in discussion at this time. In such a situation, people are making various speculations about the children of both. If Payal and Kritika are to be believed, people are saying wrong things about them and their future child for a few views. Some are saying that Payal gave birth to a son, while some say that premature delivery has taken place. To stop these rumors from spreading, both of them had to come in front of everyone and keep their point.
read this also:
Ranbir Daughter: Ranbir Kapoor's darling has gone to whom, gave such an answer that people were surprised