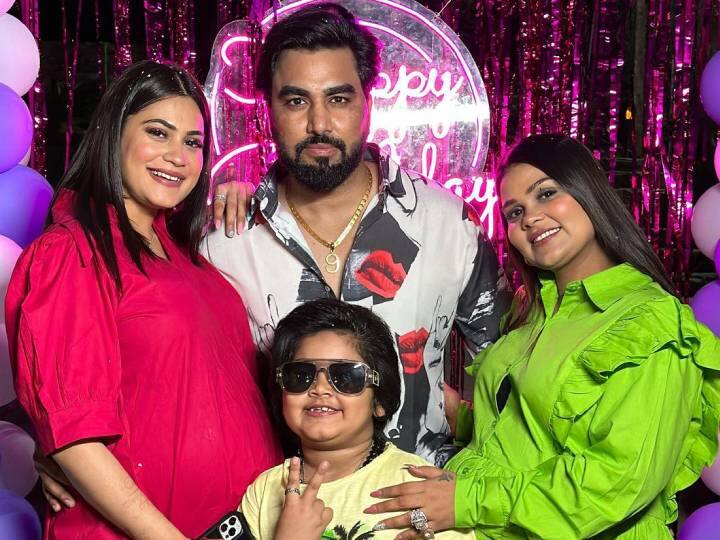 Armaan Malik On His Third Marriage: YouTuber Armaan Malik is always in discussion about two marriages. He also had to face trolling badly. Now Armaan's third marriage is also in discussion. Sometimes he brings his third wife home and sometimes he is seen talking with his new girlfriend. After all, now Armaan has already told whether he has married for the third time or not.
Armaan Malik shared a vlog on his YouTube channel some time ago, in which it was seen that Armaan has got married for the third time. The condition of both the wives had turned bad after seeing his third wife. He had lashed out at Armaan and his third wife. There was a lot of discussion on this. People felt that Armaan had really married for the third time with two pregnant wives. This video of his was seen by more than 100 million people. Now YouTuber has talked about it.
What did Armaan say on the third wife
In a conversation with ABP, Armaan Malik told that his third marriage did not actually happen. People like the bickering between him and his wives, so he did all this just drama. Armaan told that people like Payal and Kritika's banter a lot. That's why now videos have started being made on them too, otherwise earlier videos were not made on pranks. One evening the idea came that why not make a video on it. Then two garlands were ordered and all this was shot. He also said that re-takes were being taken repeatedly in the shooting because everyone was laughing.
Armaan Malik's two wives
YouTuber Armaan Malik has done two marriages. His first marriage was with Payal Malik and then he did his second marriage with Payal's friend Kritika Malik. There was a lot of ruckus about his second marriage.
Read this also- By sharing the video of Pankaj Tripathi, Smriti Irani told 'Mande Mantra'- 'Everyone has the same sorrow..'