India
Air India cabin crew arrested for smuggling gold at Kochi airport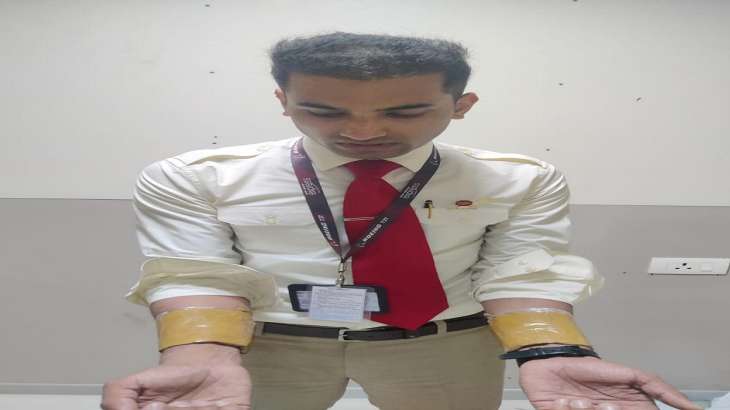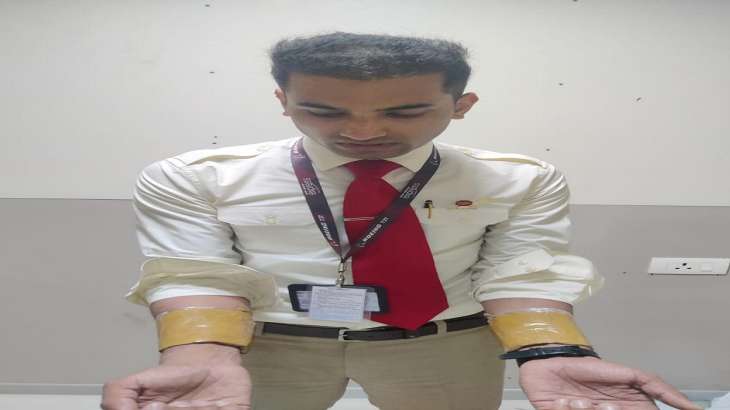 Air India News: An Air India Express flight cabin crew was arrested by the Customs for allegedly smuggling 1.4 kg (1487 grams) of gold through the Cochin International Airport near Kochi, official sources said on Thursday (March 9). Is. The crew of the Bahrain-Kozhikode-Kochi Air India Express flight were intercepted by Customs officials, who recovered the wrapped gold in their hands on Wednesday.
Air India Express said that the arrested crew has been suspended with immediate effect. The Customs Preventive Commissionerate had received confidential information that Shafi, a cabin crew member of the Bahrain-Kozhikode-Kochi service, was carrying gold.
The airline said it has zero tolerance for such behavior and strict action including termination of service will be taken against the person after receiving the report from the investigating authorities.
Its purpose was to wrap the gold in the hands and sleeves of the shirt and pass through the green channel. He is being interrogated further, officials said.
Other similar incidents:
Meanwhile, two passengers from Singapore were arrested at the Chennai airport on Wednesday (March 8) for allegedly carrying 6.8 kg gold worth Rs 3.32 crore, the Chennai Customs said.
According to officials, the passengers reached Chennai from Singapore by AI-347 and 6E-52. Chennai Customs in a tweet said, "Based on intel, 2 persons arriving from Singapore by AI-347 & 6E-52 were intercepted by Customs on 07.03.23. On search of their baggage, dated CA, 1962 Gold weighing 6.8 Kgs worth Rs 3.32 Crore was recovered/seized under the Pax arrest and further investigation is on.
(with inputs from agencies)
ALSO READ: Air India 'pee-gate' incident: DGCA upholds suspension of pilot, appeal dismissed
ALSO READ: Air India to hire over 5000 cabin crew in 2023 – details
latest india news