India
Attack on Bihar migrant workers: Tamil Nadu BJP chief booked for inciting violence at Annamalai | deet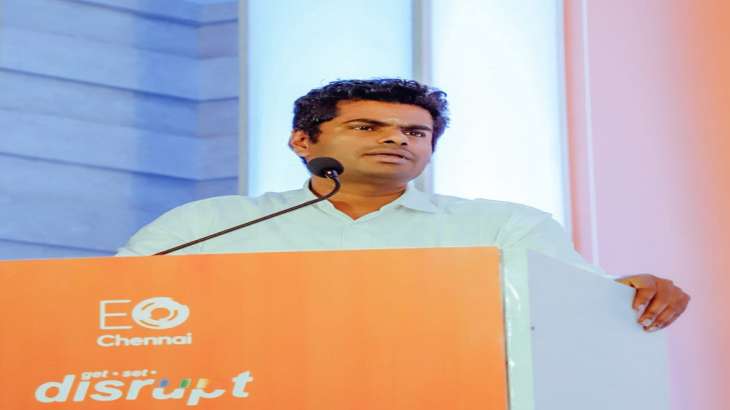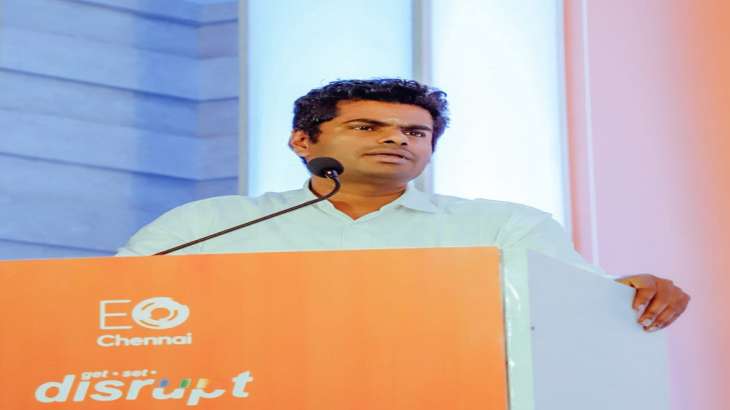 Attack on Bihar migrant workers: A day after Tamil Nadu Bharatiya Janata Party chief Annamalai blamed the ruling DMK party for the ongoing stir over alleged attacks on migrant laborers in the state, the police charged him with inciting violence and promoting enmity between groups. Case has been registered in The Cyber ​​Crime Division has booked the BJP state unit chief under sections of inciting violence and promoting enmity between groups.
According to officials, a case has also been registered against the BJP Bihar Twitter account holder regarding the incident. Annamalai had yesterday issued a statement on the issue of migrant laborers saying that they are safe in Tamil Nadu, but the Dravida Munnetra Kazhagam (DMK) led by Chief Minister Stalin and its alliance party leaders harbor hatred against them. He also protested the spread of false news of attacks on people from Bihar in the state, saying that Tamils ​​do not support "separatism" and "hateful hatred" against North Indians.
"It is disheartening to see fake news spreading in social media about attacks on migrant workers in Tamil Nadu. We, the Tamil people, believe in the concept of "The World is One" and do not support separatism and blatant hatred against our North Let's do it. Indian friend," Annamalai said in a series of tweets.
Hitting out at the state government, he said, "DMK MPs' derogatory remarks on North Indians, DMK minister calling them Panipuri walas, and their alliance partners demanding their exodus is what we are seeing today.
He further said that the people, the government and the police do not support the views of the DMK and their alliance partners.
4 others booked in the matter:
Besides Annamalai, the Tamil Nadu police have also registered a case against four people, including BJP spokesperson Prashant Umrao and two journalists. Shubham Shukla was booked at various police stations for spreading "false" news regarding attacks on migrant laborers in Tamil Nadu.
A state-wide panic was created among migrant workers working in Tamil Nadu after several purported videos, showing attacks on migrant workers, circulated on social media. Panic spread after Bihar Chief Minister Nitish Kumar raised the concern and took note of it on Thursday. Alleged videos of "attacks".
The panic hit industries in Tamil Nadu that depend on migrant workers badly, with many workers stopping work. Taking cognizance of the panic, Tamil Nadu Director General of Police Sylendra Babu issued a statement, saying that the video is going viral on social media. was "liar" and "naughty".
"Someone in Bihar posted false and mischievous videos saying that migrant workers were attacked in Tamil Nadu. Two videos were posted. Both are false as these incidents happened earlier in Tiruppur and Coimbatore. There was a clash between two groups. One from Bihar while the other was from a clash between two local residents in Coimbatore," said the top police officer. The DGP also said that those behind this rumour-induced panic will not be spared.
Don't panic, Tamil Nadu people are friendly: Governor Ravi tells migrant workers
Tamil Nadu Governor RN Ravi today sought to allay any apprehensions of migrant workers in Tamil Nadu in the wake of alleged rumors of attacks on some migrant workers, saying that the people of Tamil Nadu are nice and friendly. Workers need not panic, the Raj Bhavan said in tweets posted in Tamil, English and Hindi.
The Raj Bhavan on its official Twitter handle said, "The governor urged North Indian laborers in Tamil Nadu not to panic and feel insecure, as the people of Tamil Nadu are very nice and friendly, and the state government is committed to provide them security." " On Saturday, Chief Minister MK Stalin had assured his Bihar counterpart Nitish Kumar that all migrant laborers were safe in the state and police booked two journalists of a Hindi daily for spreading rumours.
Deposed AIADMK leader O Panneerselvam said the state government was duty-bound to ensure the safety of migrant workers and also see that the youth of Tamil Nadu get employment in companies based in the state.
(with inputs from agencies)
ALSO READ: TN Police files FIR against BJP spokesperson, journalist for posting 'fake news' on Bihar migrants
Also read: Bihar: Carton of 'liquor' hidden in the pond of Harpur village recovered, investigation underway
latest india news