India
Australian PM Anthony Albanese receiving the Guard of Honor onboard INS Vikrant in Mumbai | pictures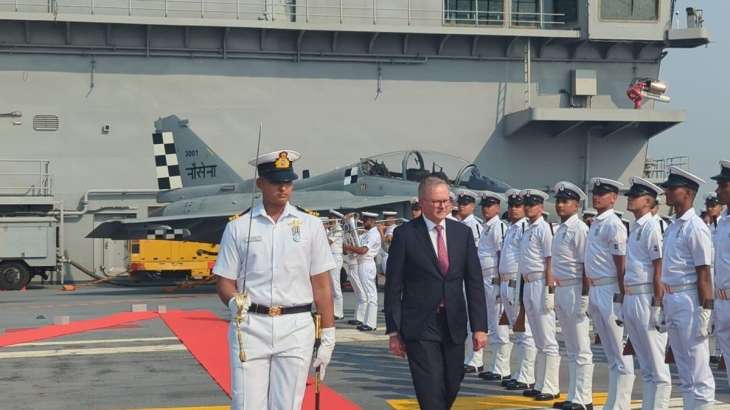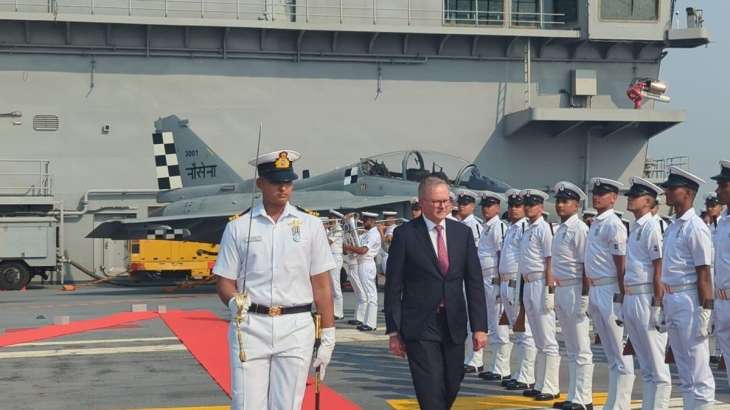 Australian PM Anthony Albanese visit to India: Australian Prime Minister Anthony Albanese was given a guard of honor on board the indigenous INS Vikrant by the Indian Navy in Mumbai. Albanese is on a four-day tour of the country.
Earlier in the day, PM Modi and Australian counterpart Albanese witnessed the first day of the fourth Test match between India and Australia at the Narendra Modi Stadium in Motera, Ahmedabad, Gujarat.
Both the leaders are scheduled to hold important bilateral meetings to take India-Australia relations forward.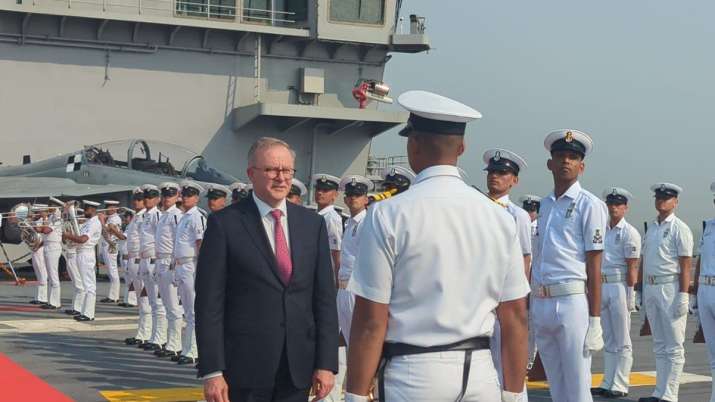 Albanese reached India on Wednesday. He visited the Sabarmati Ashram in Ahmedabad and paid homage to Mahatma Gandhi.
He also participated in Holi celebrations in Ahmedabad.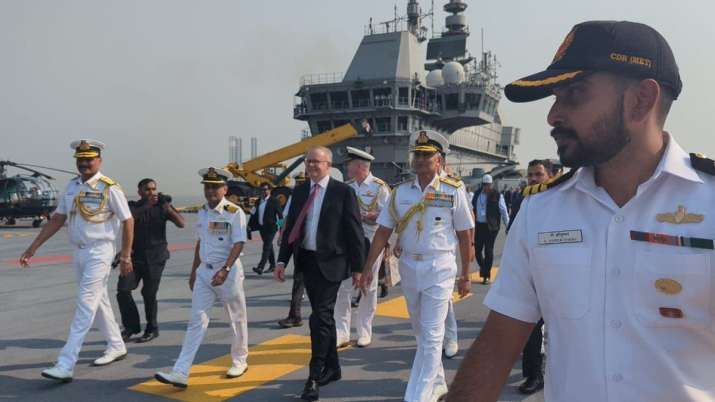 At the start of the game, PM Modi and Albanese showed special gestures and handed over Test caps to their captains Rohit Sharma and Steve Smith.
Both the Prime Ministers watched the match from the President's Box in the largest stadium in the world.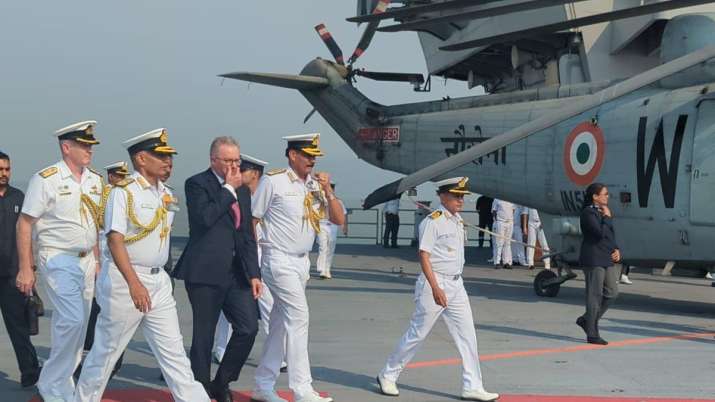 PM Modi and Albanese met the players from both the sides and stood with them while the national anthems of India and Australia were being sung.
There was an overall enthusiasm among spectators, spectators and fans who came from different parts of the country to watch the match.
A fan said, "We came here to see PM Modi. He is our lucky charm and his presence will turn the tide in India's favor in this Test match. Modi hai to mumkin hai."
Rakesh Desai said, "My whole family is a fan of cricket. We never miss a single match in any stadium in Gujarat. Seeing so many people, I am sure the Indian team will be inspired." Appearance for the match
read also , Watch: PM Modi, Australian counterpart Anthony and captains of the two teams show special expressions
latest india news