India
Australian PM Anthony Albanese to attend first in-person 'India-Australia Annual Summit' in Ahmedabad today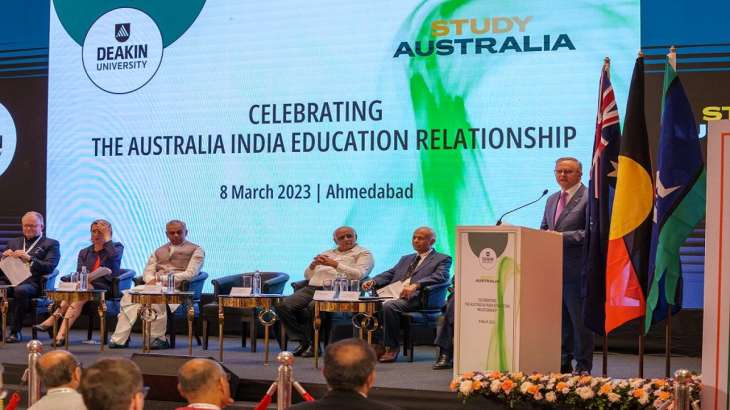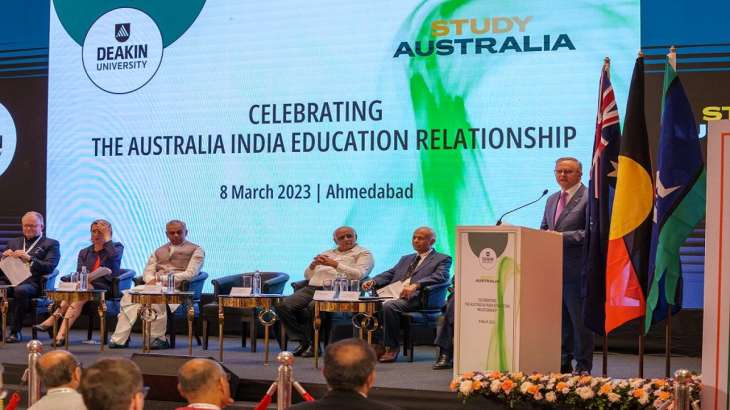 Australian PM on India tourPrime Minister Narendra Modi and his Australian counterpart Anthony Albanese are on a two-day visit to Gujarat, during which they will witness the opening day of the fourth Test match between the two countries at the Narendra Modi Stadium in Ahmedabad on Thursday (March 9). ,
The Australian Prime Minister arrived in Ahmedabad on Wednesday (March 8) evening, where Albanese, along with PM Modi, will watch the first day of the final Test match of the Border-Gavaskar Trophy.
India-Australia Annual Summit:
According to an official release, the first in-person India-Australia Annual Summit will take place during Albanese's visit. At the annual summit, the leaders take stock of progress made on various initiatives under the India-Australia Comprehensive Strategic Partnership. The summit paves the way forward on new initiatives and enhanced cooperation in various fields between India and Australia.
The summit was first held on June 4, 2020, the release said. The visit follows a series of high-level engagements and ministerial visits between the two sides in 2022 and 2023. The last visit to India by an Australian PM (Malcolm Turnbull) was in 2017.
Australian PM's visit:
Albanese arrived at the Ahmedabad airport on Wednesday evening and headed straight to the city's Sabarmati Ashram to pay homage to Mahatma Gandhi, who lived at the ashram during India's freedom struggle. Albanese also attended a cultural program organized by the Gujarat government on the occasion of Holi festival at Raj Bhavan in Gandhinagar.
Gujarat Chief Minister Bhupendra Patel, Governor Acharya Devvrat and other dignitaries will also join the Australian PM at Raj Bhavan. PM Albanese attended a program of Australian University at a hotel on Wednesday.
India-Australia fourth test match:
Both the Prime Ministers will arrive at the Narendra Modi Stadium in Motera, Ahmedabad today to watch the first day's play of the fourth Test between Australia and India. He used to leave after watching the match for a few hours. Additional Commissioner of Police, Sector 1, Neeraj Badgujar said Ahmedabad Police has deployed over 3,000 personnel at the stadium as well as in the surrounding areas of the city anticipating a huge crowd to watch the cricket match.
"Prime Minister Narendra Modi and Prime Minister of Australia will watch the Test match at Narendra Modi Stadium on March 9. Police has already completed all the security related arrangements. We have deployed around 200 police officers and 3,000 policemen to secure the stadium and other places," Badgujar told the media.
According to Joint Commissioner of Police NN Chowdhary, spectators will reach the stadium by about 1500 buses and special parking arrangements have been made for the stay of these buses and other vehicles.
(with inputs from agencies)
Also Read: Australian PM Anthony Albanese in Ahmedabad: Reaches Sabarmati Ashram, Celebrates Holi | Watch
latest india news