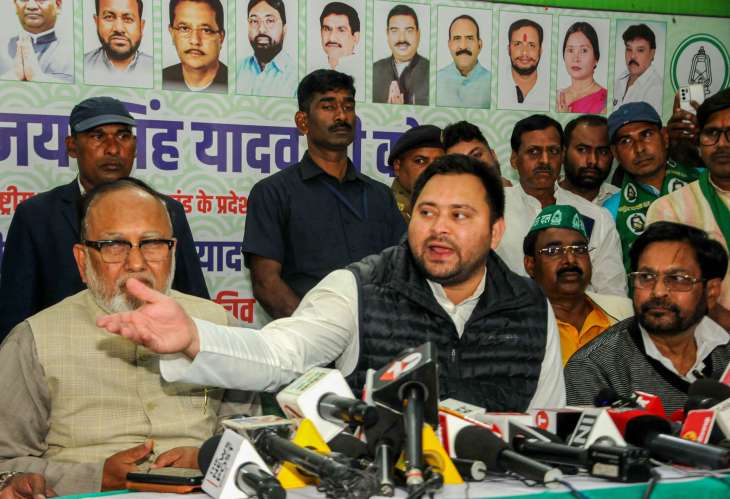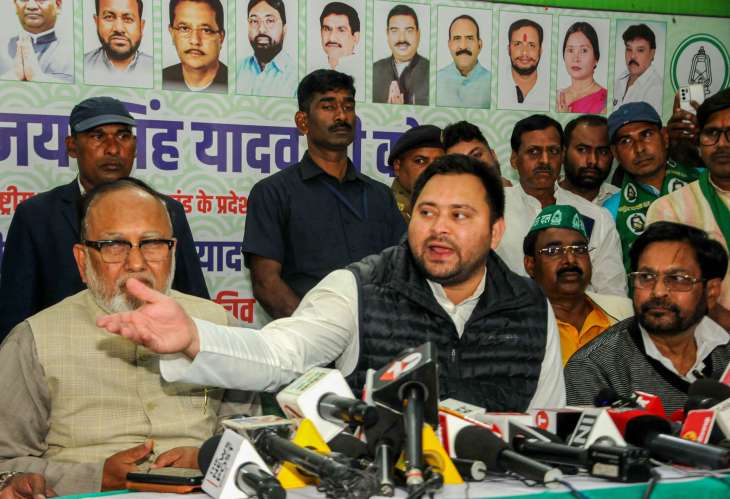 Bihar Deputy Chief Minister Tejashwi Yadav sought the intervention of the Center in the matter of alleged attacks on migrant workers in Tamil Nadu. He further slammed the BJP for its 'lack of concern' in the matter.
The RJD leader also said that he was awaiting a report on the situation in Tamil Nadu by a team that had visited there a day earlier, though he cautioned against making generalized assumptions based on isolated incidents.
"If some people behave badly in Bihar, it should not be held against the entire state. We should apply the same yardstick to Tamil Nadu," Yadav said. At the invitation of Tamil Nadu Chief Minister MK Stalin.
He also said, "I had just read a statement issued by the Tamil Nadu DGP in the assembly, who has denied violence against migrants. I never said I am taking it at face value. This is because the government , of which I am a part, has sent a team to get first hand information.
A four-member team of officials from Bihar left for Tamil Nadu on Saturday to probe allegations of attacks on migrant workers, which the southern state has denied. "We have done what we could. But the BJP, which is in opposition in Bihar but rules at the Centre, needs to be questioned. Though two states are involved in the matter, the central government has so far There is a shortage."
He also cited a newspaper report which claimed that the Tamil Nadu BJP president, in a telephonic conversation with his Bihar counterpart, denied any violence against migrants in the southern state. "Apart from the FIR lodged against a BJP spokesperson for sharing false and inflammatory content on Twitter, these reports are things on which the BJP must respond," Yadav said.
Read this also | Attack on Bihar migrant workers: Tamil Nadu BJP chief booked for inciting violence at Annamalai | deet
Read this also | BJP creates ruckus in Bihar assembly over attack on migrants, Tamil Nadu DGP denies reports
latest india news