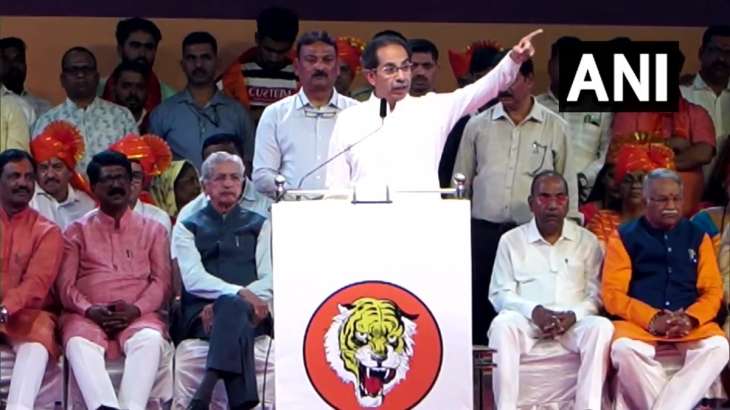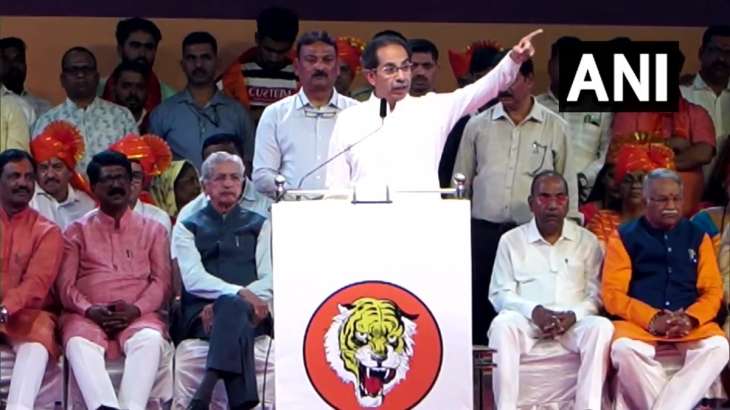 Former Maharashtra Chief Minister Uddhav Thackeray, during a rally in Maharashtra's Ratnagiri on Sunday, questioned whether the country got independence by sprinkling cow urine.
Targeting the BJP, Uddhav said, 'Did our country get freedom by sprinkling cow urine? Did it happen that cow urine was sprinkled and we got freedom? It was not like this, freedom fighters sacrificed their lives then we got freedom.
The former Maharashtra chief minister alleged that the Election Commission of India (ECI) is a slave to those in power and challenged the BJP and Eknath Shinde's camp to seek votes in the name of PM Modi and not Shiv Sena and Balasaheb Thackeray. on the name. ,
"Sardar Patel banned RSS, they stole Sardar Patel's name. Similarly, they stole Subhash Chandra Bose and did the same with Balasaheb Thackeray. I challenge them to make Modi without Balasaheb Thackeray Ask for votes in the name of BJP and not in the name of Shiv Sena." photo," Uddhav Thackeray said.
We have to decide that those who have nothing to do with the freedom struggle and have animal instincts should be buried in 2024. We have to take an oath that we will not allow Mother India to come under the clutches of slavery. If we don't do this, the 2024 election will be the last."
He said, "I call those who stole bows and arrows in front of me, while I bring torches in front of you. Whatever Maharashtra decides, if you people ask me to go home, I will." I will go," Thackeray said in Ratnagiri, adding that he will not sit at home if the Election Commission, which is a slave of those in power, asks him to do so.
read also , EAM Jaishankar 'does not understand China threat': Rahul Gandhi in London
Read this also | 'Just because you are not brilliant…': BJP launches scathing attack on Rahul Gandhi
latest india news