India
Government signs Rs 6,800 crore contract with HAL to buy 70 HTT-40 basic trainer aircraft. 10 points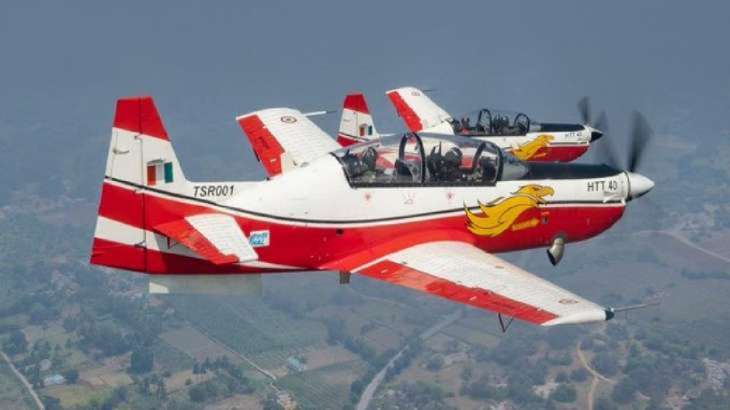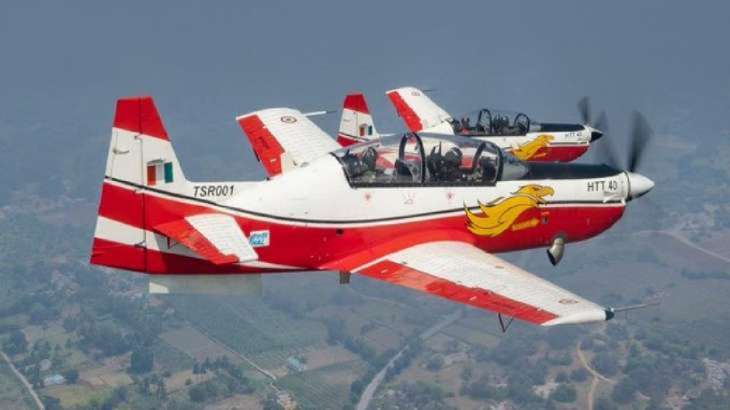 The Defense Ministry on Tuesday signed an agreement with Hindustan Aeronautics Limited (HAL) to procure 70 HTT-40 basic trainer aircraft for the Indian Air Force at a cost of over Rs 6,800 crore. In another deal, the ministry finalized a contract with Larsen & Toubro Ltd (L&T) for acquisition of three cadet training ships worth over Rs 3,100 crore. The Cabinet Committee on Security (CCS), headed by Prime Minister Modi, had approved these two procurement proposals on March 1. 70 HTT-40 Basic Trainer Aircraft and three Cadet Training Ships respectively in the presence of Defense Minister Rajnath Singh. Defense Secretary Giridhar Armane, along with other senior civilian and military officials from the ministry, and representatives from HAL and L&T were present at the contract signing ceremony.
The 70 new HTT-40 aircraft will be delivered over a six-year period, while deliveries of the ships are scheduled to begin in 2026.

The HTT-40 is a turbo prop aircraft with good low speed handling characteristics and provides superior training effectiveness.

The HTT-40 has about 56 per cent indigenous content, which will gradually increase to over 60 per cent through indigenization of major components and sub-systems.

The Defense Ministry said, "The aircraft will fill the Indian Air Force's shortage of basic trainer aircraft for training newly-inducted pilots. The procurement will include associated equipment and training aids, including simulators."

"Being an indigenous solution, the aircraft is configurable for upgrades to incorporate the future requirements of the Indian Armed Forces. The aircraft will be supplied over a period of six years," the statement said.

The deal states that HAL will engage domestic private industry, including MSMEs, in its supply chain during the production of the HTT-40 aircraft.

"The procurement has the potential to provide direct and indirect employment to thousands of people spread over over 100 MSMEs," the ministry said.

"The ships will also impart training to cadets of friendly countries with an aim to strengthen diplomatic relations," the statement said.

"The ships can also be deployed for evacuation, search and rescue and humanitarian assistance and disaster relief (HADR) operations from distressed areas. Delivery of the ships is scheduled to begin from 2026," the ministry said.

"The project will generate employment of 22.5 lakh man-days over a period of four and a half years. It will encourage active participation of Indian shipbuilding and allied industries including MSMEs," the ministry said.
read also , Balakot airstrike: How Indian Air Force entered Pakistani airspace and destroyed Jaish terror camps I DEETS
latest india news