India
Holi 2023: US Commerce Secretary Raimondo participates in the celebrations at Rajnath Singh's residence
What should I follow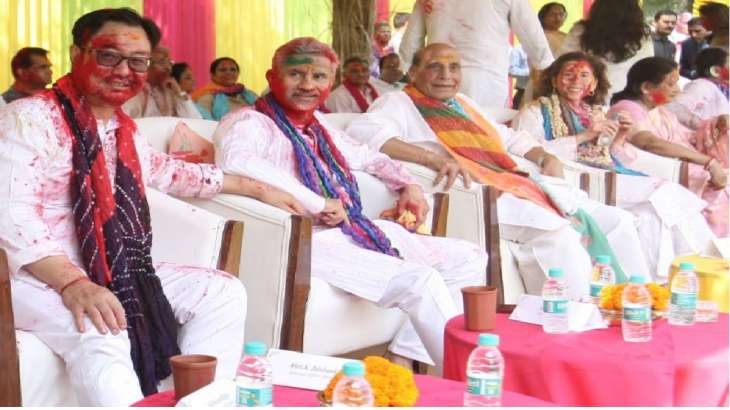 holi 2023 celebrationsUS Commerce Secretary Gina Raimondo on Wednesday participated in Holi celebrations at the official residence of Defense Minister Rajnath Singh here.
Raimondo is currently on a tour of India. Singh warmly welcomed him at his residence.
External Affairs Minister S Jaishankar also attended the Holi celebrations at the Defense Minister's residence.
Read this also | European Space Agency shares spectacular cosmic colors on Holi. view Post
Read this also | Holi 2023: PM Modi greets people as the festival of colors is celebrated with enthusiasm across the country
latest india news